Hamilton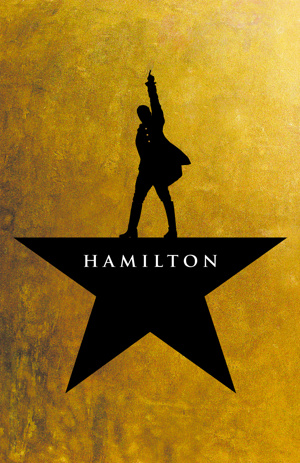 "Hamilton" started streaming on Disney Plus on July 3 and quickly became one of the most popular things to watch. "Hamilton" was originally a Broadway musical, and a recording of a performance by the original cast was taped and is now available on Disney Plus. The original cast includes Lin-Manuel Miranda, the creator of Hamilton, as the titular character, Alexander Hamilton. The musical is about Alexander Hamilton, one of the founding fathers, and his life as he helps build up America in its beginning years. His remarkable story is told through songs and rap.
The addition of Hamilton to Disney Plus drew in a whole new audience to Disney Plus and caused an increase in subscribers to the service. According to Fox Business, Disney Plus reportedly received 513,323 total downloads during the weekend "Hamilton" debuted. Additionally, Fox Business also reveals that "Hamilton" had a larger audience in July than any Netflix content.
Marley Martinez, junior, tells of when she first saw Hamilton, "My parents took my sister and me to see it at the Smith Center the summer after 8th grade as a surprise."
The popularity surrounding Hamilton led to many friends and families getting together to watch Hamilton and deciding for themselves if it was as good as they heard it was.
This was the case for Alexander Orolfo, junior, who says, "I watched Hamilton because my sister had it on and I was curious to see what the hype was."
The hype around Hamilton is partially based on the spectacular soundtrack which includes fast-paced rapping and infectious tunes. Being a musical, the songs are all key in telling the story of Alexander Hamilton.
Sienna Labrum, freshman, saw the show in a theater before its release to Disney Plus. She watched it again after it came out on Disney Plus because she loved the music.
"I think Hamilton became popular because the music is super catchy and made history easier to learn," she states, "My favorite song of the musical is 'Satisfied' because it has really good vocals and really amazing choreography in the play."
Martinez reveals, "My favorite song is either 'Non-Stop' because of how energetic it is or 'Washington on Your Side' because I love the sass and I can sing the fast part."
Other fan-favorite songs include "You'll Be Back," "My Shot," "The Schuyler Sisters," "Helpless," "Guns and Ships," "Burn," and many more.
These songs are jam-packed with information and dates that make history easier to remember since it is put to a catchy beat. "Hamilton" is a pretty accurate depiction of Alexander Hamilton's life and can serve as a way to inform more people about this important founding father.
"Hamilton is not like other musicals. The show is centered on hip hop and rap and it tells history in an interesting way making it relatable," Martinez remarks, "I recommend it to everyone. It's such an amazing show to get you interested in broadway and theatre. I just had my boyfriend watch it with me and he loved it."
Orolfo also recommends watching Hamilton and claims, "Hamilton makes learning about dead old guys fun and entertaining with lots of drama and comedy added in."
"Hamilton" will leave viewers "Satisfied" and singing the songs "Non-Stop." In the words of King George III, played by Jonathan Groff, "You'll Be Back" to watch "Hamilton" again on Disney Plus.