Olivia Rodrigo's 'Brutal' Music Video
18 year old Disney, turned pop star, Olivia Rodrigo, dropped the music video to the song brutal, the first track from her long anticipated and highly reviewed debut album SOUR. Although the response to her previous music video good 4 u was overwhelmingly positive, brutal got mixed reviews.
In January 2021, Rodrigo dropped her lead single driver's license, and from then on, Olivia Rodrigo was a name everyone knew. Rodrigo got her start on the Disney Channel show Bizaardvark and eventually gained more popularity from the Disney+ show, High School Musical: The Musical: The Series, which really showed off her singing abilities. 
When her album SOUR came out, fans were hooked. The album features ballads like traitor and hope ur ok and songs that show off Rodrigo's teen-angst like jealousy, jealousy and brutal, with the amazing songs and the great promotion, SOUR was automatically adored. Billboard reports that the album was No. 1 on the Billboard Hot 200 for 5 non-consecutive weeks, making it the second longest charting album of 2021. Rodrigo has won 3 VMA awards, performed as a musical guest on Saturday Night Live, and made history becoming the first artist to debut 2 No. 1 songs on Billboard Global 200. In her first year as a superstar, Rodrigo is already setting the bar high.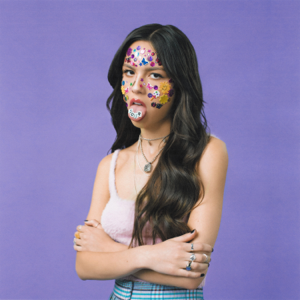 "I love her so much…she's an amazing actor and singer… she's gotten so far in a short amount of time and I'm so proud of her," sophomore Allie Bernosky says.
Rodrigo's good 4 u music video was instantly adored by the audience. The video shows Rodrigo in a flaming room wearing a cheerleading uniform and singing directly to the camera. So, when the announcement of the brutal music video came around, fans were very excited. Both videos were directed by Petra Collins, but with the brutal video, there was a different approach.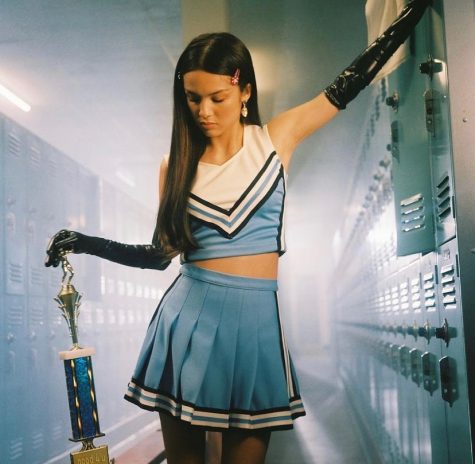 The music video shows Rodrigo as a ballerina who has just broken her ankle, a news correspondent with a blonde wig and animated eyes all over her face, a crying social media star, and a girl being dragged across halls by her friends. It's a whole new approach from Rodrigo and Collins. Yet, the reactions were mixed.
"It was okay compared to the other ones. There was too much going on and too many ads," sophomore Isabella Garcia says.
The video may not have been the best received, but that doesn't matter. The video is currently at 22 million views. Rodrigo may have hit a creative bump in the road, but it doesn't mean that she's losing any fame. With the conversation surrounding the video, it's only making Rodrigo soar higher.
"Although most people didn't like it, I enjoy when artists try a new thing that's different," sophomore Ashley Enciso said.