Going Dover the Top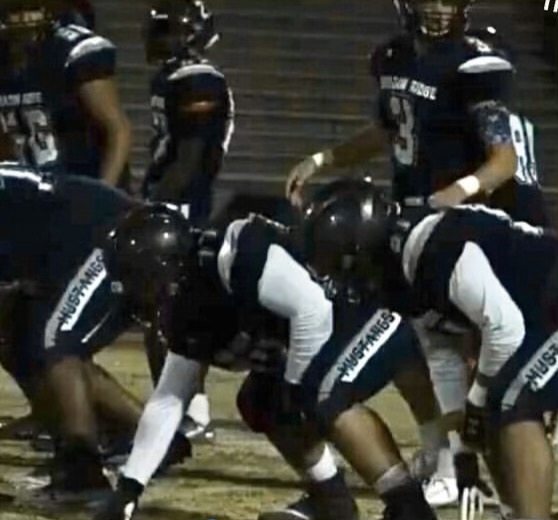 This football season, the Mustangs are in for an exciting run. So far, they've won two of their three games and have played the rugged, down-and-dirty kind of football that could land them several more wins down the line. Although all the players on a football team are key players, the stars who carry the ball into the end zone often get a lot of the hype. Yet, the offensive line, whose job is to protect the quarterback and running back from getting tackled and buy them time to score, can be just as important of a factor. In fact, with a team that runs the ball as often as Shadow Ridge, offensive linemen might be some of the most important but underrated players out on the field. Jake Dover, senior, happens to be one of these linemen, and he does a good job at it. Dover's position on the team allows him to do two of the things he enjoys most in football: hit people and win. With it being his senior year, Dover is really banking on a good final season to finish off his high school career.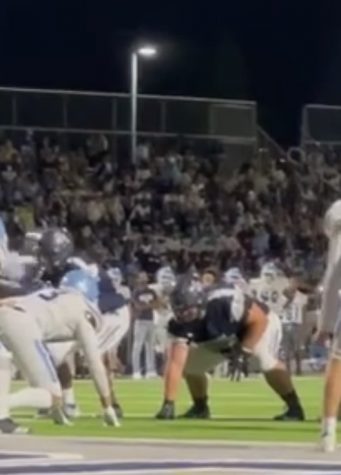 After he finishes at the Ridge, he plans to attend SUU and study aviation. For now though, Dover looks forward to being a Mustang this year and supporting the school in the best way he can. He wants to play some nice football and bring the Ridge as many wins as they can get.
"I play guard on the offensive line. I block for either the running back or the quarterback depending on the play," Dover elaborated.
Although he does his job well and is pretty successful, Dover is not without any challenges as he trains himself to be a steady asset to the team.
Dover shared, "The most challenging part of football for me is keeping up my motivation even when things get difficult." He added, "My inspiration for football and life is to never give up and endure to the end."
"
I think that we have a lot of potential to be a great team this year and win a lot more games to come."
— Jake Dover
He works really hard, and that's something the coaches and his fellow teammates take notice of and appreciate.
Coach Scacca said, "Jake is a very dedicated young man. He is thorough and hardworking. He has maintained his academic focus throughout his career as a student athlete. Managing school, football, family, work, and self care is not easy but Jake has managed to do it effectively and efficiently."
Dover enjoys playing football here and can't wait for the rest of the season. Due to his role in football, he feels that he can actually make a difference and an impact for the school.
"My favorite part about high school here is that I feel connected to my school because of being involved in football," Dover shared, explaining how his connection to football links him to the spirit of the Mustang community.