Winning With WiFi
Shadow Ridge has just installed brand new WiFi, to help staff and students have better internet connection during the 2021-2022 school year. The Assistant Principal, Jimmie Gilmore, and IT specialist, Jathniel Velazquez, explain that Shadow got new WiFi because the old WiFi couldn't handle the amount of technology the school would be using next year. With the new WiFi the internet connection will stay more consistent and be faster.
"Students and staff have a more consistent internet connection.  Since the school is going to be 1-to-1 with Chromebooks going forward, all those devices will be able to connect to the internet at the same time," states Velazquez.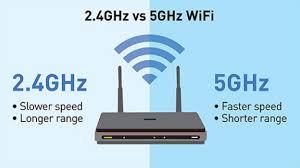 Since Shadow will be 1-to-1 with Chromebooks next year, the better and faster WiFi, will benefit everyone at the school. The amount of time it took to set up wasn't as bad, which allowed for more work to be done faster. It took two weeks to set up the new WiFi. The cost surprisingly wasn't too bad. Thankfully, most of the cost was covered by the central office, but the school did add an additional $15,000, to make the system more robust and get extended coverage in certain areas. Now each classroom has its own wireless access point and the upgrades will allow for quicker and more consistent network connections.
"There is now a wireless access point in each classroom, instead of every other classroom. Hardware upgrades on the backend were also part of the upgrade.  The WiFi is operating on the 5GHz band instead of the 2.4GHz band.  These upgrades allow more wireless devices to be on the network and have a more consistent connection.  Also, it added extended coverage in the quad area and the counselors quad area," explains Velazquez. 

Loading ...
By doubling Shadow's GHz band and having access points to every classroom, the faster and better the WiFi is, the more work staff and students can accomplish in a timely manner. There has been talk about upgrading the WiFi for a few years, but the talk about it evolved more in May when the school decided it would be doing 1-to-1 with Chromebook for the upcoming school year. With the school growing and developing, faster and better WiFi was needed to make the school year a success.
"We as a school and district are fully implementing technology integration into classes and instruction.  With this, we can not have issues of low or no connectivity.  At all times we need every student to be able to access the network and this would not have been possible on our old system," said Gilmore.