Summer Learning Programs for Students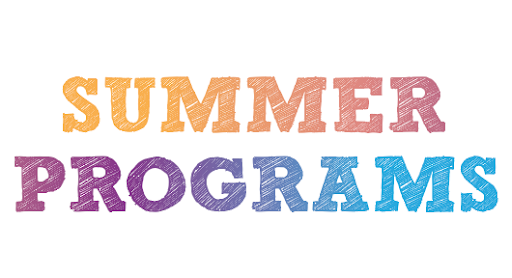 Summer is a few days out, students are starting to plan what they're doing for the break, some are planning on getting summer jobs, going on vacation, or maybe even take summer classes. Last week, a parent link email was sent out from the administration regarding the Summer Program or Interest Survey that the 9th – 11th-grade level students and non-grad seniors may attend. 
An email was sent out with the details about the three programs; Credit Retrieval, APEX, and Summer Enrichment, that the school is offering throughout June. Students can also access this information through their Mentorship class. Transportation is available for all students who normally receive transportation. 
Ms. Missy Shipp, the assistant principal, stated, "We had over 450 students that completed our Summer Program Interest Survey. For those students who completed the survey, we will start enrolling them into Infinite Campus, build the Summer Master Schedule, and start adding their choices to their summer schedules. Once this is completed, students and teachers will be able to view the schedule in their Campus Portal."
The final deadline to submit the survey is on Wednesday, May 12th at 2:00 p.m. This was a hard deadline. Counselors will follow up with the program assignments starting the week of May 17th.
"Students reviewed the presentation before submitting the form, and saw the cool enrichment programs that will be taking place in June" Ms. Shipp added. 
There are also other options that students or parents could choose from if they wished to attend another CCSD summer program.
One is from Nevada Learning Academy (NVLA), which only offers online classes, and courses are posted through Canvas. Registration is due on May 28, 2021, students can earn up to 1 credit and this program is free for CCSD students, while non-CCSD students are charged $120 per half credit. Click the link for more information about NVLA summer programs: https://docs.google.com/document/d/1ZfirpRDbnqF6u9sSmpH1SdGaFnKfJJE5Aeh0f5VTUOc/edit?usp=sharing
The other is an "In-person summer school" which is offered at Arbor View High School. CCSD counselors must pre-register students who want to attend the summer school until May 26, 2021. Transportation must be provided by the family, and students can earn up to 1 credit as well. See the attached flyer for dates and information:https://docs.google.com/document/d/1kxcqIykePvy6DjyR2sBi5DYEN9ET53PFDALFodDhxgY/edit?usp=sharing
This is an opportunity for students to prepare themselves before a new school year starts, and also to be involved in any summer programs they have chosen to take.