Mia's Love For Cheer
Ever since she was 4 years old, junior, Mia Analisa, has had a love for cheering. Learning things like new tricks and techniques always made her want to push herself harder as she got older because she wanted to always succeed and reach higher levels.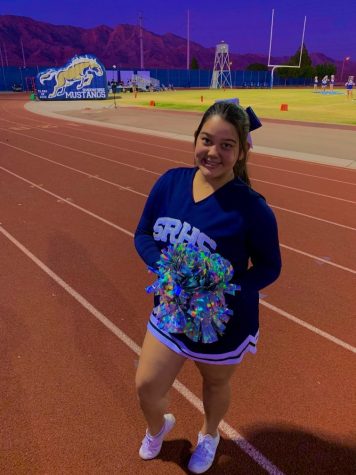 "The past 2 years have been difficult during the pandemic because it was like everything was on pause. I couldn't go out and do things like competitions or go and cheer for the Shadow assemblies or teams like in past years. Usually, there would be a big deal about something like a football game but with everything online it was like no one even noticed," Analisa stated.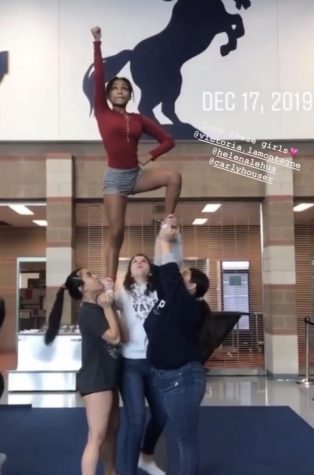 When the pandemic hit, Analisa really realized how much she missed cheering and going to games with the crowds of people packed into the bleachers. Before she came to Shadow she lived in California where she cheered for an All-Star team and that is where her love for cheer began. Ever since she was little her family inspired her to push and do cheer because many of her family members were cheerleaders in the past. It was like she didn't have anybody to hold her back from trying it and so she did, with the support of her family behind her. 
As Analisa got older and moved from California and her All-Star team to Vegas, she had to reset her life and meet all new people at a new school. She missed cheer so when she tried out and got onto the Shadow Ridge cheer team it was like she was bringing the part of her life that she was so sad to lose when she moved to Vegas back into her life but this time, she met a bunch of great new people on her team. 
"My favorite part of cheer is being a part of a team where we all create memories and lifelong friendships. I definitely encourage others to try cheer because it's not just about standing out in front of a crowd and cheering for the team, it's where you have fun, spread positive energy, and make lifelong friends." Analisa states.