Biden's Update on Vaccinated People, Masks, and Going Outside
Late last month, the Biden administration announced a new update on the country's mask requirements, and going outside. It's been stated that those who had been fully vaccinated weren't required to wear their masks outside anymore, as long as they weren't in large crowds or attending a huge venue, such as a concert. Biden's update made some relieved at the relaxation of mask wearing, while others are worried about the possibility of COVID continuing to spread. But even though these mandates have been relaxed a little, the CDC still advises vaccinated people to continue wearing a mask in large, crowded spaces due to the high cases of COVID in other parts of the country.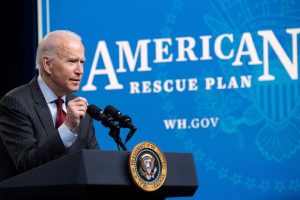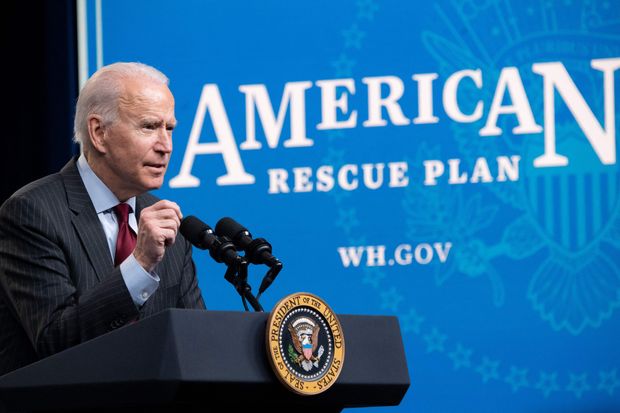 "The Centers for Disease Control and Prevention took a major step on Tuesday toward coaxing Americans into a post-pandemic world, relaxing the rules on wearing masks outdoors as coronavirus cases recede and people increasingly chafe against restrictions. The mask guidance is modest and carefully written: Americans who are fully vaccinated against the coronavirus no longer need to wear a mask outdoors while walking, running, hiking or biking alone, or when in small gatherings, including with members of their own households. Masks are still necessary in crowded outdoor venues like sports stadiums," says the NYTimes.
Since more than half of U.S. adults have already been vaccinated, Biden's mask mandate freed some people from having to continually wear a hot mask whenever they wanted to go somewhere. But although this may be good news, it's still important to check with private businesses and institutions on how they enforce a mask wearing policy, as many businesses have been left with the option to enforce it or leave it be.
"
Masks are still necessary in crowded outdoor venues like sports stadiums."
— NY Times
"Dr. Isaac Bogoch, an infectious disease specialist at the University of Toronto, said he supports the anticipated guidance from the CDC. He added that more research is showing that very few Covid-19 infections happen in outdoor settings. But masks should still be mandated in indoor settings, he said, until most of the U.S. population is vaccinated and it is difficult for the virus to spread from one person to the next," states CNBC.
So while the Biden administration is taking steps to get the country back to a sense of normalcy, everyone can start to wear masks less and less as long as they've been safely vaccinated. Even though vaccine hesitancy is still out there, Americans are able to feel a sense of hope for the future as things slowly return to normal. 
"For President Biden, who will address Congress on Wednesday and mark his 100th day in office on Thursday, the C.D.C. 's announcement was a moment to bask in what he called the "stunning progress" Americans had made since he took office. Next week, he said, he will outline a plan "to get us to July 4 as our target date to get life in America closer to normal and begin to celebrate our independence from the virus," says the NYTimes.