Lebron James Becomes Part Owner of the Red Sox
Earlier last month, Lebron James became a part owner of the Boston Red Sox. Along with support from his business partner Maverick Carter and business associate Paul Watcher, James shows that he has big plans for the near future.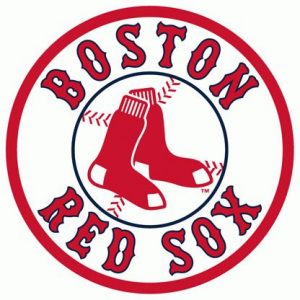 "LeBron James is officially a part owner of Major League Baseball's Boston Red Sox, according to a Wednesday announcement from Fenway Sports Group (FSG). James, his business partner, Maverick Carter and their longtime business associate, Paul Wachter, will become part of FSG's ownership group, the sports company said in its news release. FSG owns the Red Sox and the Liverpool Football Club in the Premier League," states CNN.
In addition to already owning a part of the English Premier League team Liverpool, James also made it clear to everyone that he had his sights set on owning his own NBA team one day.
"I got so much to give to the game, I know what it takes to win at this level, I know talent and I also know how to run a business as well," James said, per Reuters. "So that is my goal. My goal is to own an NBA franchise, and you know it'll be sooner than later," says NBA.com.
Even though James owning part of the Boston Red Sox and aspiring to start his own NBA team is great news, this isn't the first time that James has had experience when dealing with business relations. 
"While James was a star for the Los Angeles Lakers – he won his fourth NBA championship and fourth Finals MVP last season – he continues to expand his business and media relationships. He has a lifetime deal with Nike that could exceed $1 billion, is prepping for the summer release of "Space Jam: A New Legacy" and his SpringHill Entertainment develops and produces other entertainment. He owns Blaze Pizza franchises and has partnerships with AT&T and recently reached an agreement with Pepsi," states USAToday.
So while this isn't James' first time delving into the business world, James notes the reasons why he chooses to pursue these directions in the first place.
"It gives me and people that look like me, you know, hope and inspiration that they can be in a position like that as well, that it can be done. It gives my kids at my primary school more and more inspiration as well. "It's a pretty amazing thing and for me to continue to build my portfolio off the floor also in a beautiful game like baseball," says NBA.com.