California Plans to Fully Reopen the Economy by June 15th
California has announced that it's aiming to fully reopen its economy by June 15th. Although the mask mandate will stay in place, life in California will begin to go back to normal this summer. Governor Gavin Newsom spoke at a conference in San Francisco on Tuesday about the reasoning behind their decision.
"
If we're vigilant, if we don't spike the ball, if we don't announce mission accomplished, and continue to do the good work that we've done, that by June 15, we'll be beyond that blueprint and we'll be back to a sense of normalcy."
— Governor Gavin Newsom
"With the expectation of an abundance of doses coming in from the federal government through the end of this month and into May, we can confidently say by June 15 that we can start to open up as business as usual — subject to ongoing mask wearing and ongoing vigilance," Newsom said. "So this is a big day."
The full reopening of the economy means the end of the strict tier system that Californians had in place surrounding COVID precautions.
The combination of rises in vaccinations and the decline in hospitalizations has led to the reopening, but they plan to do it slowly and cautiously, and will backtrack if cases start to rise again.
"The entire state will move into this phase as a whole. This will not be county-by-county," Dr. Mark Ghaly, California's health and human services secretary, said to reporters.
He emphasized that, "if we see any concerning rise in our hospitalizations, we will take the necessary precautions. But right now, we are hopeful in what we're seeing as we continue to build on the 20 million vaccines already administered."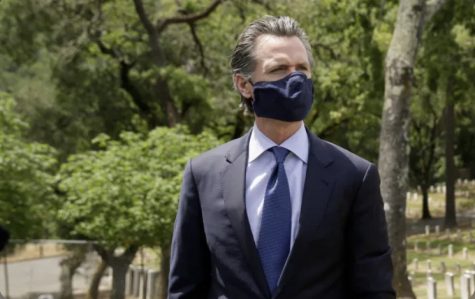 "We don't have a specific number, per se, on the hospitalizations, but are looking at impacts on hospital capacity and the delivery systems' ability to continue to deliver routine care," Ghaly said.
The state has clarified that business and public events can go back to running by pre-pandemic "common sense" health codes, as long as vaccination requirements continue to be met.
Although the variations and mutations of coronavirus are somewhat unpredictable, the CDC is keeping a watchful eye on vaccine supply and all of the case by case data they can.
"We're always going to be led by data, led by reality and the lived experience on the ground," Governor Newsom said. "But our expectation is, if we're vigilant, if we don't spike the ball, if we don't announce mission accomplished, and continue to do the good work that we've done, that by June 15, we'll be beyond that blueprint and we'll be back to a sense of normalcy."