The Rise of Squishmallows
"
Resellers are different from people who have recently started collecting Squishmallows. Resellers usually end up going to multiple stores and raiding their Squishmallows, then they put them up on Depop to resell them for 3 times more than the original price!"
— Andrea Faudoa
Among the constantly changing trends of today, there has been a rise and demand for a more wholesome object, Squishmallows. These adorable and comfortable pals come in all shapes, sizes, and personalities. Some Squishmallows are designed after food, movie characters, animals, and even nature. There are currently about 800 different Squishmallows characters available in 10 different sizes. The rise of Squishmallows began in 2020 when several collectors started posting their collections on popular apps like TikTok and Instagram. These creators caught the attention of children, teens, and adults. Shortly after, a surge of Squishmallows was sparked.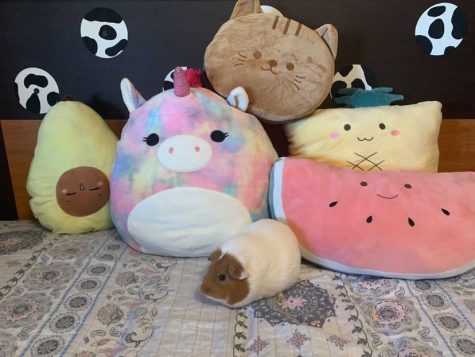 Hunting for Squishmallows has become a popular hobby for all ages. "Hunting" has become more extreme as the demand rises. Resellers have caught on to the trend and have taken advantage. Most retailers now have a limit on how many each customer can buy to avoid buying and reselling. Currently, Squishmallows are being resold on platforms like eBay for prices around $2,000. Higher value Squishmallows tend to be limited releases, in-store exclusives, and seasonal exclusives. Squishmallows has collaborated with brands such as Disney, Sanrio, Sesame Street, and Peanuts.
Squishmallows in Las Vegas are most commonly found in Walgreens, Five Below, and occasionally Costco. Five Below in Las Vegas has limited Squishmallows to 2 per customer. Costco and Walgreens haven't enforced a customer limit but often sell out quickly. Sophomore, Andrea Faudoa isn't fond of resellers "I don't enjoy resellers. Resellers are different from people who have recently started collecting Squishmallows. Resellers usually end up going to multiple stores and raiding their Squishmallows, then they put them up on Depop to resell them for 3 times more than the original price! It makes it hard to find Squishmallows anywhere, they just ruin anything fun for money."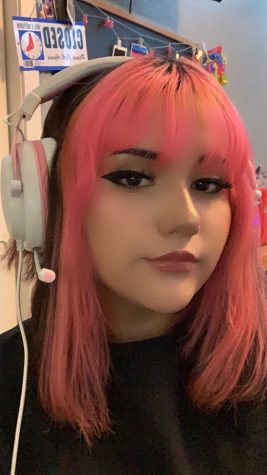 Students at Shadow Ridge are no exception to the trend, Faudoa has started growing her own collection. "My favorite thing about Squishmallows is how soft they are! I've never owned a plushie with a similar texture as Squishmallows. they're just incomparable to other plushies when it comes to softness!" Faudoa said, "I have 5 Squishmallows and I plan on expanding my collection."
The most popular and often most rare Squishmallows include Jenny the Cow, Archie the Axolotl, and Baby Yoda. Faudoa said, "I love that Squishmallows are getting popular! I think it's a fun hobby that we get to share and talk about online!"
Squishmallows are collected and sought by a group of 18.5k people solely on Reddit. The official Squishmallow Instagram account has 398k followers. Some collectors on social media have up to 700+ Squishmallows.
View Comments (1)
Your donation will support the student journalists of Shadow Ridge High School. Your contribution will allow us to purchase equipment and cover our annual website hosting costs.
About the Contributor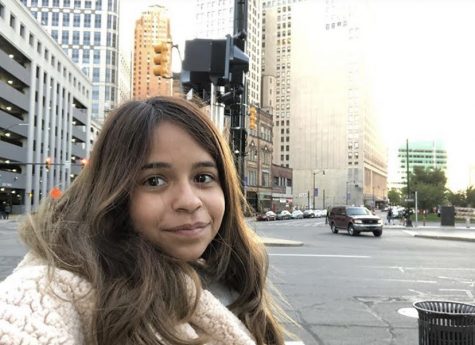 Elisa Esparza Dorantes, Journalist
Elisa is currently a sophomore at Shadow Ridge and this is her first year writing for The Lariat. Elisa is a sunset enthusiast but she can't say the same...