SRHS Library is on Instagram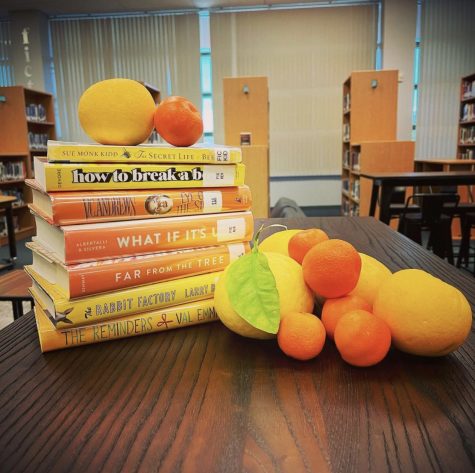 Libraries store a certain kind of energy that powers student's imagination. It opens the doors to the world for students to explore the unknown and improve their quality of life. Most importantly, libraries are essential for giving students access to knowledge. Now, as everything is closed because of the pandemic, everyone can access libraries online without leaving their homes, and not only they can borrow ebooks but also ask an online question to a librarian.
The Shadow Ridge Librarian, Mrs. Brandi Robertson, has come up with a brilliant idea to make an Instagram account for the SRHS library which can be followed at shelfiepic
"I plan to use it to market the library and to show people what a helpful and comfortable place it can be," Mrs. Robertson stated.
The Instagram account is just getting started, and Mrs. Robertson is trying to figure out what kind of aesthetics to build. She wanted to use Instagram because of its visual platform that relies on both pictures and text, including many accounts that post beautiful pictures of books and libraries for inspiration to the world.
"I am planning to do more posts that people can engage in, and I am also planning to do some giveaways as I get more followers," Mrs. Robertson added.
"
The library is the worst group of people ever assembled in history. They're mean, conniving, rude, and extremely well-read, which makes them dangerous."
— ― Leslie Knope
Mrs. Robertson is one of those people who say that "Books Are Life." She knows how important books are and that the library is their sacred place. Now, as the school starts to reopen, students are welcome to check out books from the library. If some want, Mrs. Robertson will also allow students to check out books over the summer this year. The SRHS library is also undergoing an amazing refresh/remodel. She loves students being able to visit the library because she feels as if students really make the space come alive.
"The books, computers, and collaboration areas were meant to be used. Before I became the librarian, the library had been closed for several years. It always felt like there was a hole where the heart of the school should be," Mrs. Robertson expressed.
Robertson thinks that libraries possess the potential to introduce books and authors to people who may not already love reading. The library is going to be the hub of the school, and she wants to show how much it has to offer all students, not just those who are looking to check out books.
"Stay tuned! Some exciting things are happening here at the library and on @shelfiepic! Giveaways, remodels, and books!"