Prince Philip Dies at 99
Early April 9th, the royal family announced the passing of Prince Philip, Queen Elizabeth II's husband. The late Prince died at the age of 99 just 2 months shy of his 100th birthday. 
The announcement was posted outside the gates of Buckingham Palace and first announced on BBC news following a strict plan called "Operation Forth Bridge," which is the procedure that is to occur following the death of Prince Philip. All official flags in the U.K. will fly at half-mast until the morning after the funeral, the Queen is given an 8 day mourning period, and the royal mourning period will last for 30 days after that.
The announcement issued by the Royal Communications read, "It is with deep sorrow that Her Majesty The Queen announces the death of her beloved husband, His Royal Highness Th Prince Philip, Duke of Edinburgh. His Royal Highness passed away peacefully this morning at Windsor Castle… The Royal Family join with people around the world in mourning his loss."
The death of Prince Philip comes after numerous health problems over the past few years, the most recent being a hospital stay where he underwent a procedure for a  pre-existing heart condition. He was admitted into the hospital on February 16 and released a month later on March 16th after the successful procedure, according to BBC News. 
Prior to his death, Prince Philip decided to opt out of a state funeral and instead may have requested a military funeral, according to the Independent, since he was in the Royal Navy for 10 years before marrying Queen Elizabeth. The funeral will be held at St. Paul's Cathedral, in the grounds of Windsor Castle, on April 17. Due to the pandemic, only a very small amount of family members will be attending. Members of the public will not be allowed to attend or participate in the upcoming funeral according to NBC news.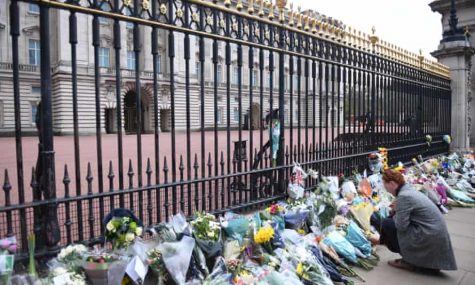 It was also requested that the public not gather or lay flowers outside of the Palace and instead donate to charities or send a message to the Online Book of Condolence that was posted on the Royal family website, where a few select messages will be given to the royal family. Following the announcement, however, members of the public have lined the gates of Buckingham Palace and Windsor Castle with flowers and notes of condolences to the Queen.
A Cabinet Office spokesman issued a statement saying, "Although this is an extraordinarily difficult time for many, we are asking the public not to gather at royal residences, and continue to follow public health advice particularly on avoiding meeting in large groups and on minimizing travel. We are supporting the Royal Household in asking that floral tributes should not be laid at Royal Residences at this time."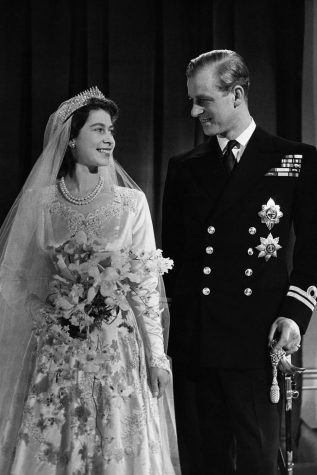 There has not yet been any direct statement from Queen Elizabeth II who has been married to Prince Philip for over 70 years. Although Charles Anson, a former press secretary for the Queen told People Magazine that the ever-experienced Queen has prepared herself for her husband's passing and will handle her loss with grace.
"She would have thought about this moment several times, and her way would be to remain as steady and as calm as possible," Anson explains. "That comes naturally to her through her temperament and her experience. In my years of working for her, she was always calm, no matter what was going on. But for any human being, this is a very cathartic moment."
About the Contributor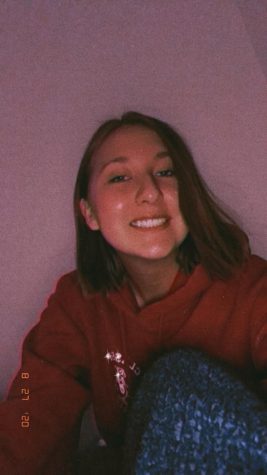 Marley Martinez, Journalist
This is Marley's first year in journalism and she is extremely excited to get started. Marley is a JV swimmer and has been swimming for two years with...