Tokyo 2020 Olympic Rules
Every 4 years the best of the best compete to become the world's greatest athletes. Tokyo, Japan won their bid to hold the Olympics back in 2013, and when the time rolled around, 2020 was the year. Unfortunately, due to Covid-19, the 2020 Olympic games got postponed until July of 2021 with some new updated safety rules. 
Even though the games were pushed back a year, they will be called the 2020 Summer Olympics games. The Tokyo 2020 website uploaded all of their playbooks, so the family members, staff, media, and athletes know the rules and know what to expect when they arrive. 
"Despite the fact that the Games will be happening in the summer of 2021, they'll still be referred to as the 2020 Olympics. The Tokyo 2020 branding will remain as planned, and, yes, even the medals will say 'Tokyo 2020' on them," explains Runner's World.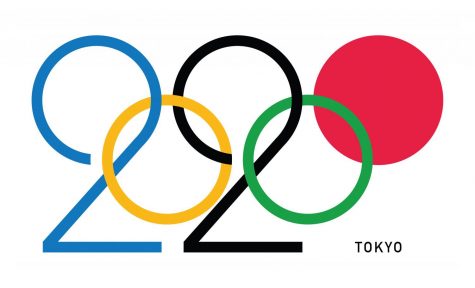 There will be lots of preparation before people start to arrive, and they need to start taking precautions 14 days in advance. The playbook has kindly provided information on what needs to happen before they travel to Japan. Some of these things include: Having a pre-valid card, a negative covid test, download the COCOA health tracking app, and make a close contact list. Athletes, coaches, and staff will be asked to stay in the Olympic village and to not use public transportation, unless given permission.
"The IOC and IPC have put together a playbook of guidelines, which they are asking the athletes to follow. Among these guidelines, athletes are being asked to only stay at the Olympic Village during their competition, to not use public transportation or visit any non-approved public sites, and to regularly be tested for COVID-19," said Runner's World.
The "all the time" rules are for everyone to follow and are some of the most important rules to follow. Some of these rules have already been mentioned and are the same for most countries currently. Some of these rules include social distancing, using the Olympic games transportation, practicing good hygiene, getting Covid tested regularly, and having enough face masks to last the entire trip.
These rules have been put into place to keep the attendees and the residents of Tokyo safe. Tokyo went into a state of emergency in January when their Covid-19 cases skyrocketed. 
Insurance Journal states, "Japan has fared better than most other advanced economies in fighting the coronavirus, with fewer than 6,000 deaths recorded so far. But new infections in Japan rose to record highs in early January, triggering a state of emergency in Tokyo and some other areas."
With the high record of cases in early January, Japan's government wanted to keep their residents safe. With these Covid rules they will make sure all of the competitors, coaches, staff, and attendees are safe and Covid free.