Crime Fighting Robot in Las Vegas
In an apartment complex in Las Vegas, a robot has been employed for security. Nicknamed Westy, the robot patrols Liberty Village, a previously noisy and less safe apartment complex near Craig Road and Lamb Boulevard. Since Westy has started working, there's been a lot less crime in the complex.
"This property was number three on the highest calls for service list in Las Vegas, Nevada," said Carmen Batiz, Regional Property Manager for Westland Real Estate Group.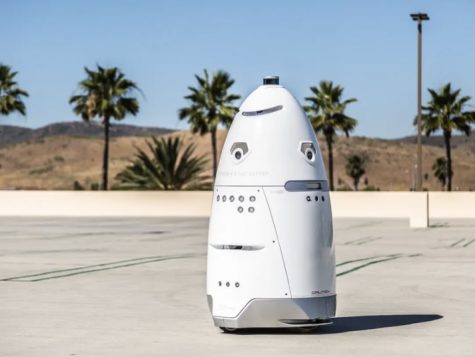 "Now, Liberty Village isn't even in the top 10 when it comes to highest calls for service and they say having Westy on patrol is keeping criminals at bay," reported MSN.
The idea of robots patrolling low income neighborhoods is pretty dystopian, but since the robot started on the job, residents have reported feeling safer. The robot has cameras to identify people and the ability to notify the police and residents when something happens.
"It identifies IP addresses so if someone's been trespassed it lets us know that that person is on the property," Batiz said.
"It can advise people when they are out past the 10 p.m. curfew, and the four video cameras tend to make people avoid it. When we have vandalism reports, we can go through the video and get a time frame of when it happened. It has a button so people can get human help quickly in an emergency. People don't want to get caught on the cameras so they will avoid it." 
"
Every resident has the right to live in a crime-free safe and clean environment and Westy helps contribute to that."
— Carmen Batiz
The robot has cameras at every angle along with a distress button and intercom, so if any of the residents feels unsafe they can press the button and immediately get put on the line with a human security guard.
Westy also works in correlation with Metro Police. The robot scans license plates all day, and alerts the police of anyone who's wanted or has a warrant out for their arrest.
That's only the beginning of Westy's abilities.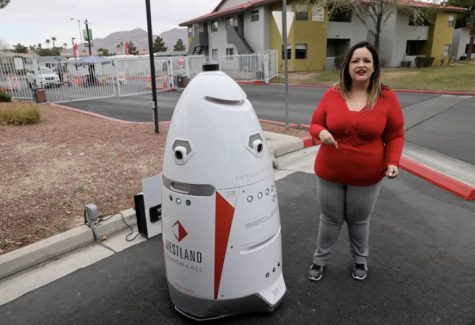 He's completely independent and able to maneuver around traffic and light up at night. He also helps with day to day things and is a pretty intelligent machine. Westy speaks both English and Spanish, and makes announcements for the entire complex. But above all else, Westy's job is to make people feel safe.
"Every resident has the right to live in a crime-free safe and clean environment and Westy helps contribute to that," said Batiz.