Everything You Need to Know About Paramount+
Earlier this month, Paramount+, the new streaming service that will be replacing CBS All Access, was introduced to the public. It's been launched in America, Canada, and in 18 Latin countries. For people who are already subscribers to CBS All Access, their subscription will transfer over to Paramount+ for those who want it. Along with those details, the most beneficial part of Paramount+ is the number of TV shows and movies they have to offer.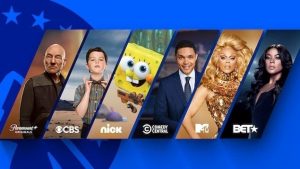 "Paramount + will have a library of more than 30,000 episodes and 2,500 movies, plus 36 original series debuts this year. Among those originals will be a revival of Frasier, the 1990s sitcom; a CG-animation update of Nickelodeon's Rugrats to tap millennial nostalgia; and a new studio dedicated to the Avatar: The Last Airbender concept, founded by the original cartoon's creators to produce a range of programming, including a new animated movie," states cnet.com. 
Along with a wide range of TV shows and movies, Paramount+ will stream big-screen movies from Paramount Pictures around a month after they've been in the movies. Anticipated movies such as A Quiet Place: Part ll and Mission Impossible 7 are among those that will be streamed.  Sports will also be broadcast live, such as soccer and football. If a subscriber signs up now, at the end of March, they can get one month of free service. 
"If you sign up for Paramount+ through the end of March, you'll be able to get a one-month free trial. CBS All Access previously offered a one-week trial, so it's not a bad idea to jump on this extended trial while you can. You can also get 25% off Paramount+ if you're a student at a US college or university. This offer is only available for the monthly ad-supported plan. Students are eligible for the discount for a span of four years," notes businessinsider.com. 
In addition to offering a free trial, if someone is already a member or a student, they can watch Paramount+ on multiple different devices for their convenience. But some people may be wondering how exactly Paramount+ is different from CBS All Access. Paramount+ is an extension of CBS, which means current members will still be able to watch their shows, but there will be even more shows and movies to pick from. Paramount+ is also different because it'll cost $1 a month for the ad-supported plan, but subscribers will need to pay for premium to keep the live streaming aspect that's offered. Some of the platforms customers can expect to see on Paramount+ are Nickelodeon, Comedy Central, BET, MTV, CBS, and Paramount Pictures. 
"Time will tell how Paramount Plus stacks up to similar streaming services, like Disney + and HBO Max. But, if people can lock in a plan with a one-month trial before the end of March, this deal alone could make this a very appealing streaming option," says businessinsider.com.