Meet the New Secretary, Nicole Wade-Burns
When students return to campus, they will be seeing a new face in the front office, Mrs. Nicole Wade-Burns, who is a front office secretary. Wade-Burns was born and raised here in Las Vegas. Wade- Burns describes her childhood as a little difficult. She describes herself as very easygoing and tries not to let the things that are out of her control get to her. She says she loves to laugh and have fun.
"There were never fewer than 5 kids in my house at a time so we had to share everything but my parents did the best they could and we never went without so for that I am truly appreciative," stated Wade-Burns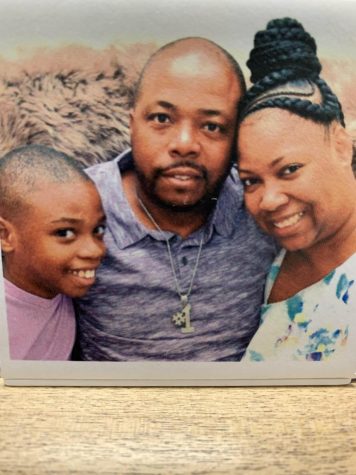 While in high school Wade-Burns got the habit of doing word search puzzles to help focus and it became a de-stressor. As she grew they became a pastime and hobby. When she's not doing word search puzzles she's trying to spend as much time with her family. She also enjoys listening to music.
It's safe to say a lot of her life revolves around her son.
Wade Burns said, "I could not go a day without seeing my son and telling him that I love him."
Before the pandemic, Wade-Burns would take her 14-year-old son to the movies, bowling, parks, or wherever he wanted to go to keep him busy.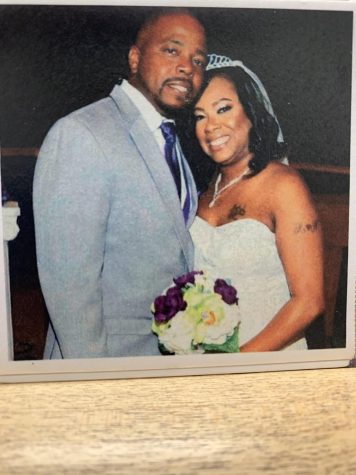 Wade-Burns' favorite part of her job is and has always been the opportunity to meet new people and the addition of learning new things.
Wade Burns has two motivations to keep her inspired, her son, and a shopping habit.
"My son motivates me to work, I want him to do better than I did and go to college, have a career, [and] not just a job so he never has to work this hard to take care of his family," stated Wade Burns
In 5 years Wade-Burns hopes and aspires to be an administrative secretary in the district and to be able to send her son to college.
Wade-Burns works through pure motivation to support her son and provide him a better life. Becoming a secretary at Shadow Ridge High School was just a small step in a big plan. While learning new things and meeting new people Wade-Burns helps students, parents, and teachers alike make school a more enjoyable environment. Shadow Ridge welcomes her and is excited to see what she has to offer. Although a pandemic has stopped her from meeting students in person there is nothing stopping her from doing her best.