Chobani "I Dream of Creamer" Flavor Contest
The popular yogurt company Chobani has made an announcement saying that they will be having a contest that all people can enter. Throughout the month of February Chobani is giving people the chance to submit their dream coffee creamer flavor. Not only would the coffee lover get to have their idea put on shelves but they also get the chance to win up to $75,000. It can be any flavor that can be dreamt of and they made it as easy as possible. Just go on their website and start brainstorming the best flavor that comes to mind. The website has the contestants enter what they want the name of their coffee creamer flavor to be, what ingredients they want in it, and the reason that they chose this specific flavor.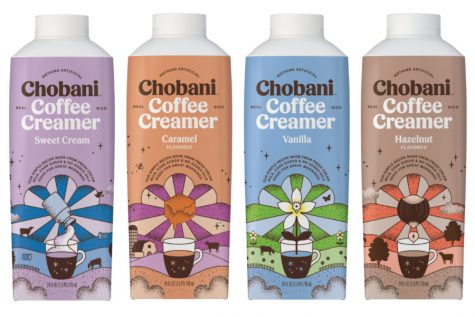 Not many people know that Chobani sells coffee creamers because they are mostly known for their greek yogurts. They sell a lot of flavors such as blueberry, strawberry, vanilla, cherry, coconut, and many other interesting yogurt flavors. Not only do they sell many different flavors of yogurt but they also sell oat-based/non-dairy-based yogurts, less sugar greek yogurt, plain greek yogurt, coffee, and of course, their coffee creamer.
They never use artificial preservatives and their plain flavors are made in which they have no added sugar. In 2012 the company opened a cafe located in New York where they would test out new flavor combinations and recipes on customers. They also have another cafe in Texas that people can visit.
In the contest, there will be three people that will get a prize. The person that lands the first place spot will get a total of $75,000, the runner-up will receive $15,000, and the third place will get the remaining amount of $10,000. This isn't the first time that Chobani has given to others, the company donates 10 percent of its profits to charities.
This yogurt company hires refugees, donates money to community charities, they provide their yogurt products to many different schools. It is awesome that they are doing this contest for their customers and it can really make a difference in those three winners' lives. Click on the link here to enter https://www.chobanicoffeecreamer.com/