Digital with Dr. Dennis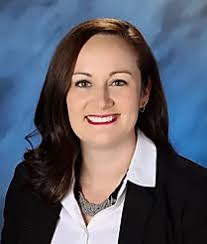 Having taught here in CCSD for a while now, Dr. Janelle Dennis is an experienced math teacher. She never really expected to end up in Las Vegas, but her path in life wound up bringing her to Shadow Ridge High School where she enjoys teaching Calculus AB and Algebra II Honors. Then, at her high school, she realized that she enjoyed helping young students by participating in a program called Junior Achievement, where she would teach economics to elementary schoolers. She was quick to decide on teaching math after that, because she had always been especially talented in the subject of math. She went to Shippensburg University in a super tiny town, in Pennsylvania, where she thought there was nothing to do. Dennis was recruited to work here and then began her career as a high school math teacher.
Recently, Dennis has been hoping for an opportunity to shift her career towards school administration. She feels this would be a great way for her to have an impact on the lives of many students and teachers.
Dennis claimed, "I came from a small town in Pennsylvania and I got here and could not read any of the names on my roster. I was 22 years old teaching 10th graders and they would say to me all the time, 'my brother's older than you' or 'my sister's older than you' and that was really a challenge, so I just had to overcome it by learning classroom management strategies."
Although she may have struggled at first, Dennis now gets the job done easily. However, the main thing that still causes problems for her are cell phones and trying to get students away from them for long enough to learn something in class.
"The district offers tons of training for teachers, so I took a lot of classes that they offered, and that helped me to improve. Also, after I finished three years at Western, I went out to one of the rural schools and my biggest class had maybe 15 kids. It gave me an opportunity to focus more on how I taught rather than just trying to get students to listen," Dennis explained.
Dennis's students notice how much time and effort she puts into planning her class and teaching her students. They feel she is easy to connect with and offers help when her students are in need.
Jayden Barney, junior in Dennis's Calculus AB class, said, "She's engaging and cares about her students," and Dennis Speaks, a sophomore in her Algebra II Honors class, added, "She interacts with her students well and is always there when anybody needs her help."
Dennis wants students to succeed and advises that if any students need help, it is crucial that they ask questions. She wants students to know that teachers will not be mad that a student doesn't understand so that more students will find help before they have fallen too far behind.
About her future, Dennis stated, "I really hope to be moving into administration because I think that my true calling is to help teachers become better. My real passion is to do that because then I get to affect a lot more students, rather than only the ones on my roster."