Will the Texans Trade Deshaun Watson?
Deshaun Watson, the young star quarterback for the Houston Texans, has requested a trade from the team. This has been the main story across the National Football League for the past few weeks, although no trade has been made, or seems to be in the works, everyone, including reporters, head coaches, general managers, and even players, is watching fairly closely to see how and when the league will be effected by this future blockbuster deal. Watson was drafted by Houston out of Clemson in the 2017 draft. Watson skyrocketed into a top 5 quarterback in the league rather quickly and is now looking to move on to a new team this offseason.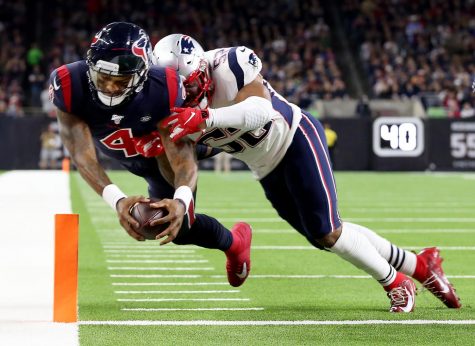 The trade request has turned the heads of many across the league due to the fact that Watson, just last September, put ink to paper signing a four year, $160 million contract extension with Houston. One of the inciting incidents for Watson to want out would be the Texans making the worst trade in recent history, trading Deandre Hopkins, a top two wide receiver, for a whopping second round pick and two sub-par players; then Houston went on to trade their top three pick in this years draft for offensive tackle Laremy Tunsil.
"
There is a lot of misinformation out there… Deshaun is our quarterback, he is a Texan, and we expect him to remain a Texan and we'll leave that. "
— Cal McNair
According to Jeremy Fowler, reporter for ESPN, "Deshaun Watson has a list of teams he's 'intrigued by'… I didn't get all the teams, but I was told the Denver Broncos, San Francisco 49ers are two of them."
The Texans, though, have no interest in trading their star quarterback, according to Cal McNair, CEO of the Texans organization.
It will be intersting to see how this Watson-Texans dispute turns out, as both parties have opposite desires in terms of the quarterbacks future, Watson does hold a no trade clause in his contract that he must waive and approve of the team he will be sent to before he is sent there, so Houston cannot just send him anywhere they please should they agree to trade him. One thing that is for certain, though, is that if Deshaun Watson is traded, a kings ransom will be hauled in return for the top 5 quarterback in order to set the Texans up for the future.