The 1 Year Anniversary of the Helicopter Crash that Killed Nine
January 26, 2021, marked the one year anniversary of the helicopter crash that tragically killed nine, among them Kobe and Gianna Bryant. The group was flying to Thousand Oaks, California for a girls basketball game when the helicopter crashed over Calabasas, California.  Hundreds of thousands of fans and family members took to social media and other platforms to share their memories of the people lost, and their accomplishments that took place in their life. The world also reflects on the lives of those taken, and celebrates them for what they were.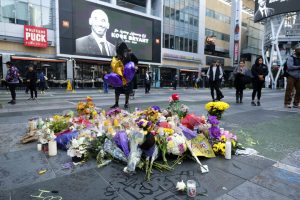 "Thousands of friends, family members and fans streamed into Staples Center — revered as the house that Kobe built — Monday morning to celebrate Bryant and Gianna. Friends and family members took to the stage at the center of the arena to share memories of the Lakers legend, touching not only on his storied basketball career but also his roles as a doting husband and father, businessman and a loyal best friend," states telegraph.com.
Legendary basketball star Kobe Bryant accomplished many things in his lifetime, it's also important to pay tribute to the rest of the people lost on the flight. 
"The people killed when the helicopter slammed into a foggy hillside that day were connected to the basketball legend in different ways. Altobelli was the longtime coach for the Orange Coast College baseball team, and shared a fierce competitive drive with the retired NBA star who coached their daughters at his Mamba Sports Academy," says cnn.com. 
All nine people on the helicopter flight were closely connected in one way or another, but one of the most significant friendships that took place was between John Altobelli, lifelong friend of  Kobe Bryant. The pair had been friends for many years and they had bonded over their love of sports. Altobelli had a deep love of baseball, as Kobe had a deep love of basketball. In this way, the two bonded for life. 
Kobe Bryant's impact on others and his well-known mamba mentality are just some of the things that left a lasting impact on the world and those around him. All nine people on the tragic helicopter flight will never be forgotten, and will continue to inspire people around the world to do what they love.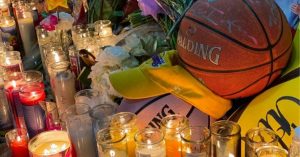 "It's the one thing you can control. You are responsible for how people remember you—or don't. So don't take it lightly. If you do it right, your game will live on in others. You'll be imitated and emulated by those you played with, those you played against and those who never saw you play at all. So leave everything on the court. Leave the game better than you found it. And when it comes time for you to leave, leave a legend." stated Bryant from everydaypower.com.