Calling all Hotdoggers
CNN Business and Travel and Leisure have expressed the need for new drivers of the Oscar Mayer Wienermobile. This wienermobile drives all around the U.S. going to events, and producing smiles. This job takes place between June 2021-June 2022. There is a 2 week training program and it shows the in and outs of "life as a hotdogger."  
The job description says that the ideal hotdogger is "outgoing, creative, friendly, exuberant, college graduate who has an appetite for adventure and is willing to see the country through the windshield of the Oscar Mayer Wienermobile for one year."
Oscar Mayer is having open submissions to make up for the missed adventures of 2020, so Mayer is looking for the 34th class of "hotdoggers."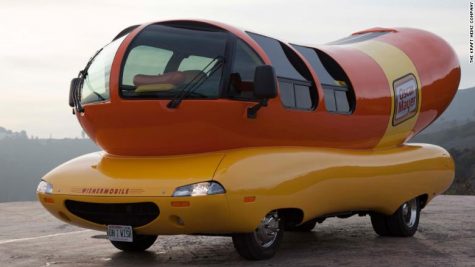 "Many of us were stuck last year without places to go, people to see and adventures to experience," the company explained in a statement. "Once again, beloved meats brand Oscar Mayer is opening submissions for recent college graduates to make up for the missed adventures of 2020 by joining the 34th class of Oscar Mayer Hotdoggers."
The position provides graduates with a one-year, full time, paid job. The new drivers will safely drive the 27-foot-long hotdog, stopping at more than 200 events all across America, bringing millions of smiles. At any given time, there are 6 Wienermobiles driving across the country.
"The company additionally noted it's specifically looking for recent college graduates with a bachelor's degree, preferably in public relations, journalism, communications, or marketing. The company also says strong communication skills and "love of hot dog puns are musts!" states Travel and Leisure.
With stopping at more that 200 events, lots of exciting and different things happen including helping those in need, helping a little boy get a service dog, or making someone's birthday extra special. A day on the job will never be the same, and that's the joy of becoming a hotdogger. 
"Despite the hiatus, the Wienermobile garnered attention in September, when a Hotdogger who goes by the name "Zach n' Cheese" proposed to his girlfriend at Yellowstone National Park next to the famous hot dog bus," says CNN Business.
Molly Swindall really wanted to become an Oscar Mayer Hotdogger, so she made her application stick out by literally packing a picnic basket, writing a cheesy cover letter wrapped in Kraft Singles packaging, and printed her face onto the packaging of hotdogs, so Oscar Mayer could picture her as an Oscar Mayer Weiner. 
Even though this is a weird job, everyday is different and it is absolutely worth it.