Rescue Dogs Getting the Help They Need
The Animal Help Alliance is a rescue in Vegas that does small things that make a big difference. They are changing the lives of animals by giving them treatments, food, water, and roofs over their heads until the animals are placed with a loving, caring family. Naomi Sikorski-Hennig, senior, likes to volunteer her time to help these animals by being a vet assistant. In this job, she cares for the sick ones that come in burned or with things like skin and eye issues, etc. 
It really takes a lot of effort to care for these animals because they have been abandoned and feel lost. They need people to trust and Hennig is that person for them. She has been helping The Animal Help Alliance since May of 2020 and is even fostering 5 dogs! Wishing she could take them all home, she knows that there are just some animals that need to sadly stay at the rescue, due to some medical problems, until they get treated and feel better.
Sikorski-Hennig says, "One of my favorite dogs, currently at the rescue, has some eye issues and needs at least $6,000 to fix his eyelids, he is the sweetest dog ever! His name is Doogie."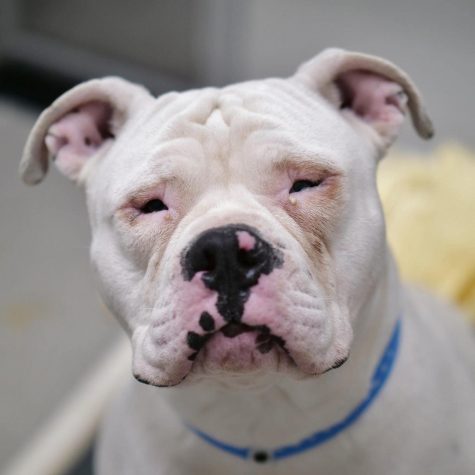 There are many dogs like Doogie who need medical help, but it is hard to pay for the expenses of their treatments. The 5 puppies Sikorski-Hennig are fostering, were brought in experiencing seizures and only being around 1 pound. A lot of the animals come in with some sort of problem, and that is why Hennig is encouraging more people to go and support.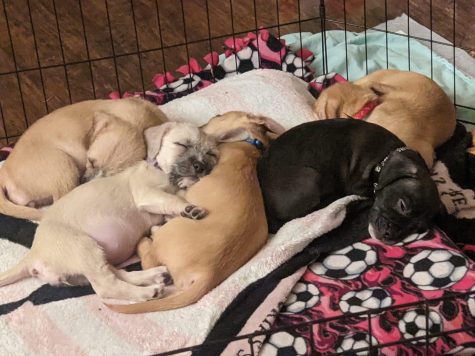 Sikorski-Hennig says, "I want to encourage more people to adopt and donate things like dog beds, blankets, treats, and toys."
The rescue mainly rescues bully-dog breeds because those are the dogs that people tend to lean away from. This is because they are known to have an aggressive side because it is said to be in their DNA. This is not true for all bully breeds, they just learn what they have been taught by how they were treated in the past. These dogs need more people to teach them how to love, and The Animal Help Alliance is the perfect place to show them that and give them a fresh start.