Shadow's School Spirit Kept Alive Through Student Council
Chloe Pisciotta, senior, and Kianna Moya, sophomore, try to keep school spirit alive even though school and most events are virtual. They try to keep the school spirit by posting fun activities to their Instagram page for the students and administration to participate in.
Pisciotta is the Student Body President and she has been in Student Council since her freshman year. It is also a family tradition. Even though Covid has ruined the fun of being at school and seeing all of the participation from both students and admin, dress up days are still encouraged. There are high hopes to go back to school for the end of the year and for Prom to happen.
"Our next big event would be Prom if we were at school, but since we can't gather, we just have our spirit days to look forward to," states Pisciotta.
There are so many important things that Student Council does for the Shadow community. Some of Moya's favorite things that she has been a part of include football games, Homecoming, and decorating the hallways for Homecoming Week. Pisciotta's favorite event is also Homecoming Week because it has the most participation and fun.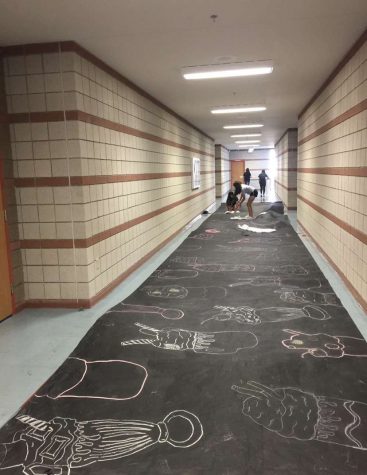 One thing that both girls miss is seeing and interacting with people. A big part of Student Council is interacting with students and seeing how much fun they are having at an event. Since everything is virtual, Student Council puts on an event every Friday called Mustang to Mustang.
"We hold Mustang to Mustang on Friday, which are virtual meetings where we play games during the lunch break on a Google Meet," says Moya.
One of the biggest events that all Student Councils put on is called Zone, and this year Shadow had the honor of hosting it. It is a workshop for all Student Councils in Las Vegas to come and work together, and it will be held on January 30th. 
"Students should join Student Council next year so that they can help make a change and help the school become a more loved place. The application process should start shortly," announced Pisciotta.
Joining Student Council has been such an amazing experience for both Moya and Pisciotta. Doing anything for the school, and having anyone participate are just some of the rewards of joining Student Council. Another reward for joining Student Council is it's a great experience for getting to meet new people, make others feel happy, and it's way more than just making posters.