Support A Small Business 'Cassidyjeanart'
Senior, Cassidy Jean, has been drawing and finding her own style for a few years but just recently, she decided to launch an Etsy shop where she sells homemade art and jewelry. Starting a business at age 17 has not been easy but it is a big step for Jean and she can't wait for more people to see and buy her creations as she and her business continue to grow each and every day.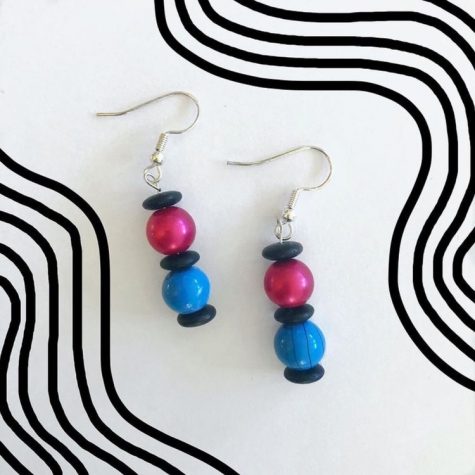 Jean has been making art for a few years but has just recently developed her own abstract art style that she enjoys creating. Once she had a set style and theme of her art and jewelry she knew it was time to start an Etsy shop because she was eager to get her creations out for other people to see.
Jean states, "I really wanted to see other people enjoy my jewelry and artwork as much as I enjoyed making it all! It's all about having your own style, I love utilizing different color schemes to make each and every piece unique. As for jewelry, I really like making matching bracelets and earring sets, I just think they are so cute!" she mentions.
Jean's grandmother can be credited with showing Jean how to make beaded jewelry. This was something they did together when quarantine started last year, which was what has also encouraged her to want to sell her work. With a family who supports her every step of the way and encourages her to follow her passion, it is easier to not be stressed and overwhelmed. Jean notes that her family always encourages her artistic endeavors so it always made her feel better and more inspired to follow her passion for creating art in different forms.
She encourages others to follow their dreams of starting thei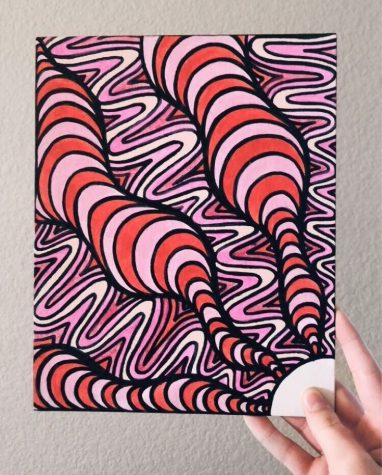 r own businesses too.
Jean states, "There are endless possibilities as to what you can make and sell! Putting your own spin on trendy products and using your own original ideas is key. Any type of unique creation has business potential! Everybody starts off small, do not be afraid to put yourself out there for the world to see. Spreading your creations and ideas out into the world will not only inspire others but can possibly change people's lives too."
 Jean can be found on both Instagram and Etsy at cassidyjeanart.