Barn Buddies to the Rescue
Barn Buddies Rescue is run by an amazing group of people and they are always looking for people who can volunteer to help as well. Barn Buddies rescues farm animals of all kinds. Their farm is located at 7222 West Grand Teton Drive, Las Vegas, Nevada, 89131. They are only open to visitors on Saturday and Sunday from 9 a.m. until 4 p.m. or as they say, until they get tired. They started this farm so they would be able to rescue and have a safe place for mistreated farm animals. When people come to visit, the owners request a donation of $8.00 for children 13 and older and $4.00 for kids old enough to walk but have not yet reached the age of 13.
All animals deserve to have a safe and welcoming place to be no matter what kind of animal they are.
The Barn Buddies Rescue website states, "Barn Buddies Rescue is a 501(c)3 non-profit dedicated to the rescue of abused, neglected, or abandoned farm animals. We provide housing, rehabilitation, and holistic care for abused farm animals. We also offer educational services that promote safe habitats and care of farm animals."
The Barn Buddies Rescue advertises to the public in order to get these animals rescued and into a stable home.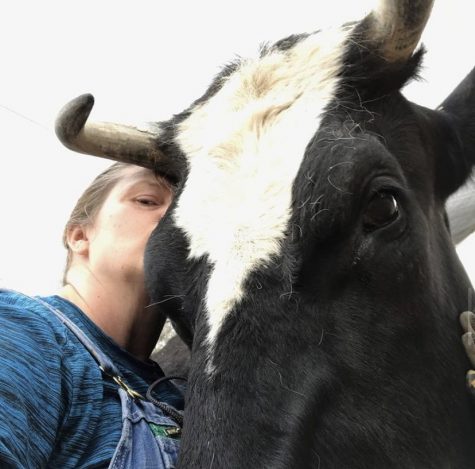 According to the Barn Buddies website, "Volunteers are involved in nearly every aspect of operations at Barn Buddies Rescue at The Farm. They truly are the muscles of our team – not only because they help get all of the hard work done; but, also because they've got big hearts! (The most important muscle in the body, of course!)"
The citizens who volunteer are key to the success of the rescue farm, which allows the organization to have a strong relationship with the customers.
When any money is donated or things are purchased from the market, all of the money is used to take care of the animals and make sure they are well cared for.
"Our sole purpose is the rescue side of things. All proceeds from the farmers market at The Farm go 100% towards the care and maintenance of the animals that call Barn Buddies Rescue home," states the Las Vegas Farm website.
All the money people give is strictly used to care for the animals that have been rescued.
Students looking for volunteer hours can contact the organization here.