Updated Information About Reopening Schools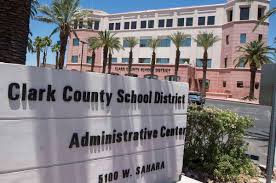 The Las Vegas Review Journal and The Nevada Independent provide updated information about CCSD's plan to reopen schools with small groups of "high-need" students. No date has been set, but having the ideas circling, is the first step to the master plan. 
This plan is invite-only as of right now. These invites will go out to the students that principals and teachers think will benefit from in-person learning. These students will have the option to transfer to in-person/hybrid. Unfortunately, transportation is not provided and that is something the board is working on. 
"The move, however, comes with several caveats: Principals and teachers will evaluate academic data and the social-emotional needs of students to determine whom they think would most benefit from some in-person time on campus, whether for tutoring, credit retrieval, mental health sessions, or other matters. Those students would be invited on a voluntary basis, and transportation would not be provided. Staff member participation would be voluntary as well," writes The Nevada Independent.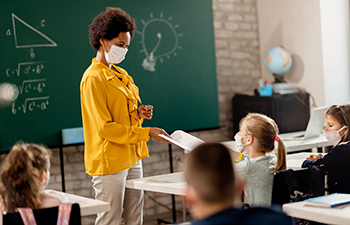 When implementing the hybrid transition, starting with the younger students is the goal, because they need more information to build their foundation for the rest of their education. Also, when more students are allowed to go back to school, the Board of Education is hoping that it will increase the mental well-being of the students in the district. They are also hoping that it will decrease the number of failing grades. Even though there isn't much more information, the hybrid movement is a hopeful implementation to the students who need it most, or the youngest students in the district. Unfortunately, sports are still a no-go and that is the final thing the board wants to incorporate. The board's most important goal is to teach kids how to read, write, and acquire math and science skills before they bring in student athletes.
"The district would remain under the distance education model that has been in place since the beginning of the school year, but it would eventually allow schools to start providing in-person intervention for students identified as needing more support. Meanwhile, the district would start laying the groundwork for a transition to a hybrid instructional model for pre-K to third grade students as outlined by the memorandum of agreement with the Clark County Education Association," states the Las Vegas Review Journal.
The board not only looks at the students, but the teachers as well. The district's chief  negotiator, Fikisha Miller, says that it will be mandatory for the teacher's to come back, but will accommodate teachers who aren't comfortable coming back.
"The union would survey teachers and provide a list of teachers who are "ready, willing and able" to come back to classrooms to site principles, who would make final determinations," states the Review Journal.