Star Division 1 Athlete at The Ridge
A star is in the making over here on the mountain side. Football at Shadow Ridge holds a big place in the hearts of students and staff at The Ridge, with the bleachers being jam-packed every Friday night, and a key player for Shadow Ridge football is senior defensive end Dion Washington. Washington has attended and played football for Shadow for his entire high school career, disrupting offenses left and right week in and week out. The University of Reno noticed this and offered Washington a full ride scholarship to play football for them. Dion is a 4 sport athlete, partaking in the following sports; football (of course), wrestling, baseball, and track and field. Dion excels in all he participates in and does not fail to bring maximum effort towards any and everything.
Washington had a lot of bumps and bruises on his way to success and had many things to help push him to keep going along the way.
"I have had multiple things and people motivate me since I was young, one of my main motivations was seeing my peers achieve many different accolades and seeing that all they did was work hard and get things done day in and day out; my peers have set me up to believe that I can accomplish whatever I want as long as I put in the effort."
Washington went on to acknowledge his trainer from Phase 1 Sports, Darian Yahyavi.
"My Phase 1 trainer Darian really helped me learn what I have to go through to be the best. Six days a week for a year and a half he has pushed me to exhaustion, and then we started again the next evening."
Teammates also held a big part in Washington's journey to his full-ride scholarship to the University of Reno.
"My teammates definitely kept me on track just by how close we are and the bond we have is unbreakable, we constantly look out for each other and keep in touch even if we don't see each other for months on end. I know they have my back and they know I have theirs."
Dion paid tribute to his beloved coach Gibbs, pinpointing how he helped keep his head in the game.
"My defensive line coach Gibbs really helped keep me cool. Whenever something frustrated me he would have me come over and sit down and he would let me know what I was doing right, and also what I needed to improve on. There was never any tension when I was frustrated with my play and he was attempting to right my wrongs on the field."
Washington goes on to discuss how he feels about receiving his division 1 scholarship, and how he feels that will affect his teammates and future young athletes at Shadow Ridge.
"With my scholarship, I hope to bring more exposure to my peers and help the school shine a little bit more. I feel like our school is not brought up as much due to our recent team records but people fail to realize that we have a legit program going on here with a lot of great athletes who go unnoticed. A piece of advice I would give for all student-athletes is to make sure that you are being a student first. Stay on top of your grades at all times because without school, whatever you do on the field will not matter."
Long time friend and teammate Anthony Ford shared his thoughts on Washington's progression as an athlete.
"Knowing Dion since middle school, and playing against him in youth football, I always knew that he was special. Not only is Dion gifted with a great build body-wise, but he is also gifted with the mentality that he brings to the game of football. Every practice, every game, every walkthrough, I knew that Dion had the mindset to be great, and accomplish great things. Dion is a close friend of mine off the field and I am more than proud of him for reaching his goals. He is one of the best teammates you can ask for because I know that he and I can goof around and have fun whenever we want, but when it is time to flip the switch and get the job done in crunch time, Dion is that guy. Dion is that guy in the weight room, on the practice field, and come game time. I truly love Dion and I feel more than honored to call him my friend. He has great days ahead of him and I know in my heart that he will shine at the next level. Keep your eyes out for this kid, he's going to be a game-changer for sure."
About the Contributor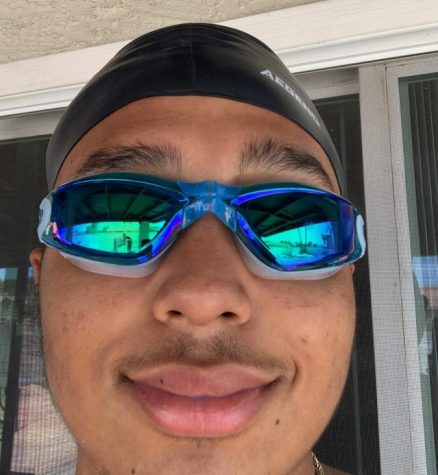 Anthony Ford, Athletics Editor
Anthony is The Lariat's athletics editor and roving reporter.  While Anthony chose to take a "gap year" from the program during his junior year, he quickly...