Comics and Cosplay
Alhana Bellotte, a senior, finds a character she resonates with and embodies that character. Bellotte is among several people who cosplay. Cosplaying is dressing up in outfits and costumes that resemble any character imaginable. When cosplaying, the cosplayer becomes a certain character head to toe including taking on that character's personality. Bellotte was ten years old when she was introduced to cosplaying, when she attended the Amazing Las Vegas Comic-Con.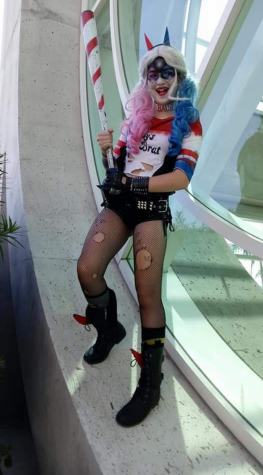 "I was ten years old, and I immediately fell in love with all the costumes I saw.  I went home and discovered it was called cosplay, and I knew I wanted to do it."
The following year, Bellotte attended the Amazing Las Vegas Comic-Con in a Harley Quinn cosplay. Harley Quinn is a popular character from DC Comics; Quinn is known and adored by fans for having a loud and goofy personality. Bellotte enjoys cosplaying Harley Quinn for several reasons.
"Not only do I love her costume design, but I love her as a character. I love all of her redeemable qualities even though she's a bad guy. Harley always cares about the people closest to her and she's loyal to a fault. I really resonate with that," Bellotte said.  "It is really fun to dress up like her and get to act goofy all day.  I'm an introvert, but something about dressing up like Harley makes me feel comfortable acting goofy, being loud, and making jokes all day.  Sometimes to help me get into character, I drink an energy drink before the convention so I'm extra hyper."
Bellotte takes cosplaying to another level, she makes sure to attend the local Amazing Las Vegas Comic Con and travels to San Diego, California every year for the San Diego Comic-Con, which is one of the biggest conventions in the world. Bellotte has even traveled across oceans for Comic-Con. 
"I've even gone to Stuttgart Comic-Con in Germany and it was an amazing experience."
Bellotte is passionate about cosplaying and believes it helps her boost her confidence and enjoyably open her creative outlets. She hopes to bring cosplaying with her after graduation.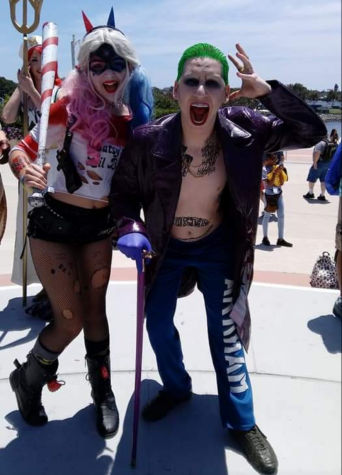 "I love cosplay because it gives you a chance to be someone else for a day. It really boosts my confidence because all of the work I did is finally being worn and appreciated. Not to mention, when the character you cosplay is confident, you want to do them justice so you walk around acting confident; even if it's just for the convention and it's a great feeling." Bellotte said. "I definitely want to bring cosplay into my adulthood. I learn new things every time I make a new cosplay and it's a really fun way to express myself. One of my favorite things to do is come up with original designs for characters and it is a wonderful creative outlet."
Cosplaying for Bellotte opens new possibilities and helps her step out of her comfort zone, all while being a character she can relate to and enjoy. Bellotte has been able to open her creative outlets and feel accomplished in herself solely from cosplaying.