Inside the Las Vegas Underground Mansion
Las Vegas is home to a ton of weird things, but this house, with a 15,000 square foot underground bunker, might just be the weirdest. Lasy year, this house and it's insane bunker were put on the market for 18 million dollars. That's right, 18 MILLION. The price is so high because the building is almost impossible to replicate in 2021. 
From the outside, the house looks totally normal, but a trip down to the basement would prove otherwise.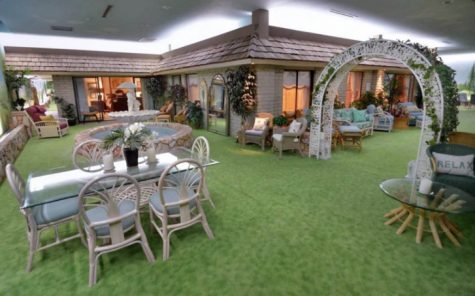 The main residence above ground has two bedrooms and three bathrooms and is a typical Las Vegas townhouse with a smaller guest house beside it, but the reason people are so interested in this property is the house underground.
With a pink kitchen and many other features of typical 70's houses, the house has 5 bedrooms and 6 bathrooms, and it's basically been preserved since it was built as a bomb shelter in 1979.
The underground level is designed to look like the outside world. The ceiling is painted like the sky, and there's fake grass, AC, and even a swimming pool. The lights can be adjusted to make it look like day or night in the bunker, and there are landscape murals on every wall and trees and flowers dotted around 'outside'.
That's not to mention the two hot tubs, sauna, mini-golf course, and dance floor. If anyone needs to kill time down there, they're all set.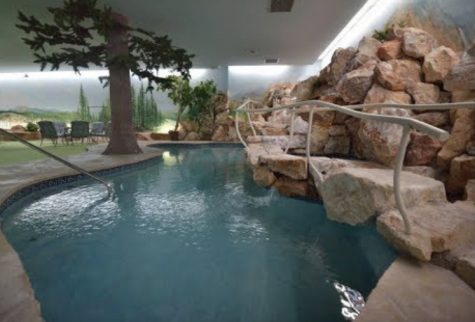 But who would even build this thing in the first place? Forbes looked into the man who did.
"The home was built in the 1970s by entrepreneur Girard B. "Jerry" Henderson who made his fortune from several companies, including Avon cosmetics and Gulfstream Aerospace Corp. He had a particular fear that the Cold War would end the country," they said. 
"Henderson formed a company called "Underground World Homes" and created an exhibit at the 1964 New York World's Fair called "Why Live Underground" to highlight the futuristic concept of living underground. He lived in his underground house until his death in 1983."
It turns out that despite Jerry Henderson's worries, the bunker actually isn't nuclear bomb proof. Lisa Johnson Mandell, writing for realtor.com, explained why.
"Still, the retreat isn't ideal for a prepper paradise—if the outdoor air is contaminated, the air below ground will be as well. And there isn't much in this world strong enough to protect you from a nuclear bomb, should one land in your vicinity."
So the house isn't a bomb shelter, but it's still really cool. More information about the bunker can be found at UndergroundHouse.Vegas.