Girls Who Code
Often when people think of coding, they think of computers, functions to make a website work, or technology. But what many people fail to realize are the many benefits that coding has to offer. Learning how to think critically, researching to solve problems, and increasing interpersonal relations through group work are just some of the reasons why everyone should pursue coding, especially girls. Due to a gender gap within the tech workplace, girls are severely outnumbered. But with increased encouragement to learn to code and efforts made by teachers and parents, the tech workforce can begin to see more females within the industry.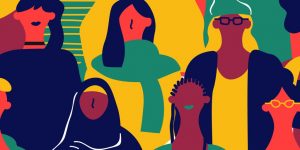 "Girls need to understand that coding is not just a guy thing.  There is a lack of females in Computer Science; not because of lack of skills, but because of a perceived stigma," states Mr. Mann, the Computer Science, Robotics, and Cyber Security Teacher. 
Mann's statement is correct. According to fortune.com, "Recently compiled statistics reinforce that girls believe computers are for other people. According to the National Science Foundation, women make up only 28% of the United States' science and engineering workforce, while men comprise 72%. Even more alarming, employment data released by Google in 2014 shined a spotlight on the technology industry's problem. Seventy percent of its 57,000 employees are men, 83% of its tech staff is male and 79% of leadership is male." This goes to show the major problem of gender inequality in the tech industry and how much reform is needed to turn it around. 
"It is important because there will be more than one perspective on what coding can be used for. It would also allow women to have access to higher paying jobs. Lastly, enough women in tech would encourage the next generation by tenfold to get involved in computing and this would allow society to move forward as a whole," says Rochelle Ortiz, senior.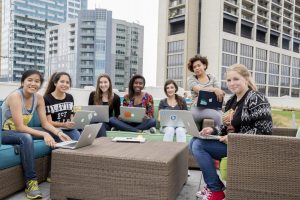 Even though there is a huge gender gap in the industry, it's still important to encourage girls to learn to code. Technology is the future, and new products and uses are made every year that further people's knowledge of what's possible. Having coding fairs at schools, women lead clubs for coding, and regularly having women's events at local libraries for coding are all ways to help boost the number of girls in the industry.
"Coding is the future. Computers have proliferated everywhere and there is a high need for people to program them. If you understand computers you ensure your job future," states Mann.