Randy Rounding Out His Art Skills
After a day of working with simple shapes to make a complex story, novice digital artist, junior Randy Barranca, uploads another digital artwork piece to his Instagram page. This is yet another piece to his growing portfolio. Despite having started his art account in the summer of 2019, Baranca's profile has only recently taken off since mid-lockdown.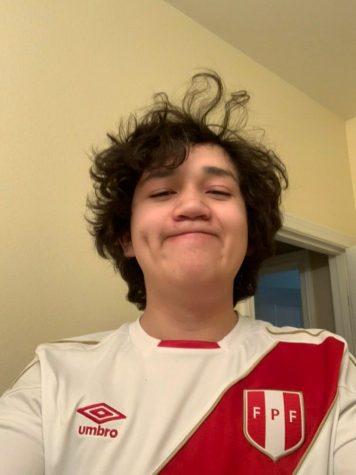 Finding ways to cope with being trapped inside of his home because of the COVID-19 pandemic, Barranca decided to invest more in his developing artistic talent to kill boredom. Being self-taught with the help of an occasional YouTube video, he was excited for the opportunity of new projects.
"During quarantine, I found a lot more time to draw. I would get my school work done quickly and start drawing. It helped me cope with the craziness of 2020," Barranca shared.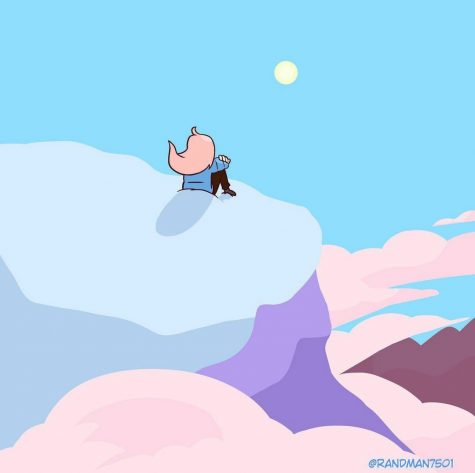 Barranca enjoys exploring different mediums to convey his work. His early work is exclusively pencil, but much of the newer work is finished on the computer. When working digitally, Barranca uses a free program called MediBang Paint. With this, he can easily extract line art from his sketches for a base instead of sketching in the program itself. This effective hybrid method provides the best of both worlds for him.
"Both digital and traditional have their pros and cons. I like being able to use the rulers, bring in reference images, and layering [found in art software]. But there's a steep learning curve to doing things on the computer, and sometimes doing it by hand feels nice," says Barranca.
Scrolling through Baranca's Instagram portfolio tells the story of him finding his style, and running with it. His minimalist aesthetic has commenters, friends and other artists alike, giving kudos for the emotion that they bring.
Barranca explains, "I strive to make stories with my art, connecting my pieces together."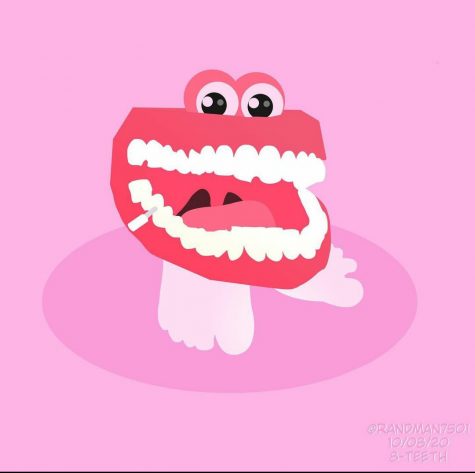 His favorite story is that of a character representing himself and his robot companion, traversing the wilderness, haunted by a dark spirit. The phantom draws closer with every new scene, eventually catching the robot. Those in Baranca's comment section were upset over the heart-wrenching ending. However, the next pieces gave the story a wholesome ending. The ghost wanted to return an umbrella dropped by the protagonists at the beginning of the story. The last piece shows the three characters watching a night sky together on a cliff as friends.
"I like showing how even with simple shapes and blobs, great attention can be paid to detail."