Horsing Around With Hayden
For as long as she can remember, sophomore, Hayden McCoy has always loved creating new things. As she has grown older, art began to be her favorite subject in school. She had a passion for art, and she would spend hours working on her projects for her art classes. It was clear from the beginning that she was bound to be an artist.
Hayden McCoy, now in high school, is making money off of her paintings of horses. She found her niche, and she is now selling her paintings to horse enthusiasts around Las Vegas.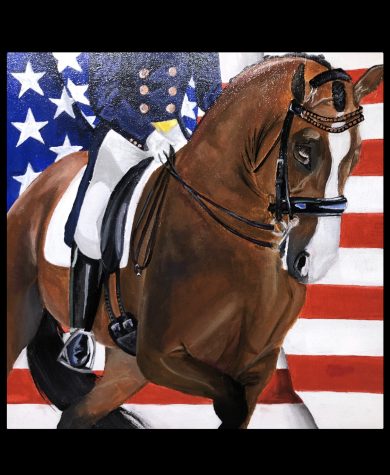 Painting doesn't come naturally to everyone, but McCoy has paint running through her veins. She has created numerous paintings of horses that all have extreme detail.
McCoy states, "I have always loved art, but I realized my passion for painting after taking painting as an elective last year. Horses have always been my favorite animal, they became an easy subject for my paintings. Things really took off for me when I began to paint horses in my free time. I would spend hours at my desk painting layer after layer on my canvases. A few paintings in, I realized I might have found my calling."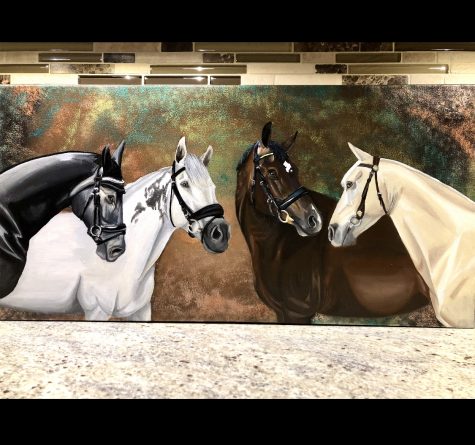 McCoy began to paint as often as she could. After doing hours of homework, she would sit down and paint. Most teenagers would be on their phones, but McCoy was working on her new masterpiece.
"I never looked at painting as something exhausting, it actually relaxes me. I know what I am doing, and I know I have complete control. I have the final idea in my head, and I know the steps I need to take to get there. I would look forward to coming home and painting, it was my way to wind down after school," McCoy explained.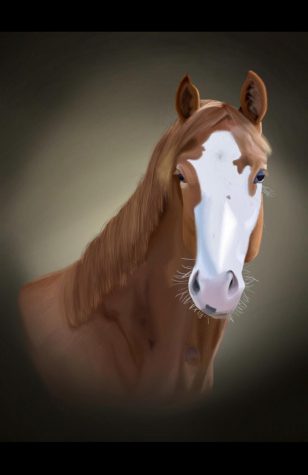 McCoy's most recent piece is her biggest piece yet, it's 24 inches by 30 inches. Her paintings range in styles and sizes, but they are all made with the skills of a professional.
"I'm really excited to paint on a bigger scale! It gives me new challenges, and it allows me to add even more detail than I am able to in my smaller paintings. My most difficult piece was one with four of my friend's horses, I really felt like the horses needed to look exactly like they do in real life," McCoy shared.
McCoy wants young people like her to find their passion.
"I'm really grateful that I am able to make money doing something that I love. I encourage people my age to explore their interests like I did, that's really what pushed me to be where I am today. If you enjoy doing something, dig a little deeper, you might find a hidden talent."