Grog-WHO? Baby Yoda's Name Revealed

Loading ...
In episode 13 of The Mandalorian, viewers were surprised to find out the real name of the adorable green creature generally referred to as "The Child" or "Baby Yoda." As this name was not revealed until the second season of The Mandalorian, it will take fans, and even the characters of the show, time to adjust to the new name. What is this new name that "Baby Yoda" will, from now on, be addressed as? Grogu. This new name has sparked up some debate among the fans.
Mason Williams, senior, comments, "I think the name 'Grogu' sounds very strange. It almost sounds like a sickness or a way to describe one."
On the other hand, senior Sydney Stewart says, "I like the new name. It's very alien-like, which is fitting."
After a whole first season of "The Child" being the official name, the name "Grogu" is going to take some getting used to. Due to the lack of Grogu's communication skills, he wasn't able to voice his own name. This presented the question of how he would get a name. Fortunately, writer-director Dave Filoni was able to orchestrate a way for "The Child's" name to finally be revealed. He discusses it in an interview with Vanity Fair.
"The name has been around for a while. Jon told me early on in season one what it would be, which made me start to think about how people could learn the name," Filoni states. "This gave me the idea that Ahsoka, who is very compassionate, would be able to connect with the Child, and that without words they could probably communicate through memories and experiences. Through that connection, she learns the name and then tells Mando and the audience."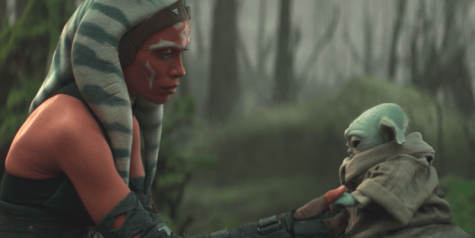 Ahsoka, a Jedi from the TV series Star Wars: The Clone Wars, made her debut in episode 13, and through her and her capabilities of the Force, Grogu's name was established from his memories. Being 50 years old, despite looking like a child, Grogu was bound to have already been named. This is why the mention of his name, that he hasn't heard in so many years, makes Grogu more attentive and happy.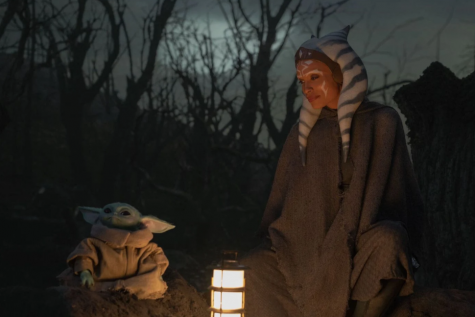 "I like the name because now we can actually call him something," Jace Bishop, freshman, shares. "I also love how he looks when they say his name, he flicks his head up."
"The Child" has finally gotten a name, but the question is will people take to it and use it? Only time will tell, but it's a safe bet to say that Disney is already making Mandalorian merchandise with the correct name "Grogu."
Colby Brunjes, junior, summarizes most people's thoughts concerning the new name when he says, "I think it's a good name for him, but I'm definitely still going to say 'Baby Yoda.'"
About the Writer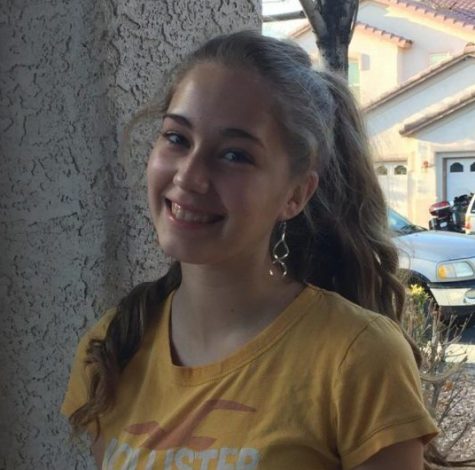 Abigail Davis, Marketing Consultant
Abigail is a Marketing Consultant for The Lariat Instagram @srhs_lariat. She spends countless hours analyzing the Instagram algorithm in order to help...