Nevada Protects Marriage Regardless of Gender
In the recent election, Nevada became the first state to recognize same-sex marriage in its constitution. The second question on the Nevada ballot asked voters if they supported recognizing marriage as "between couples regardless of gender," and the amendment passed with an overwhelming yes.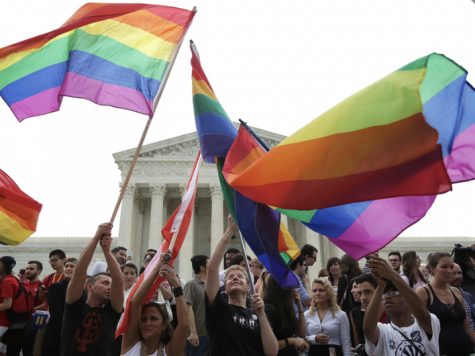 This is a really big deal. Adding an amendment like this to a state constitution has never been done before. It could serve to protect so many couples, because if the Supreme Court ever reverses the decision to legalize same sex marriage, Nevada will continue to protect gay marriages in the state.
The results of the vote being so high in favor of protecting marriage equality might be considered strange by some people because Nevada is a swing state. Given that the democratic party tends to focus more on LGBTQ+ rights, the amount of support for the amendment in a state that's 50/50 was surprising.
NBC quoted a state director for state Senator Jackie Rosen. "It was a bold move and I commend them," he said, "It just goes to show that we're in a pragmatic state- this is just another example of us putting aside partisanship to do what's right."
Although currently 24/7WallSt.com, a website for financial news, ranked Nevada as the best state for LGBTQ+ people to live in, Nevada's history with same-sex marriage hasn't been so open-minded.
In 2002 the Nevada constitution was changed to define marriage as "between a man and a woman," effectively becoming one of the thirty states that banned gay marriage until the amendment in 2020 overturned it. 
Of course, in 2015 the US Supreme Court ruled that state bans on gay marriage were unconstitutional, but those words remained in Nevada's constitution for 18 years. LGBTQ+ activists have been working for years to get them taken out. 
In those 18 years, Nevada has come a long way.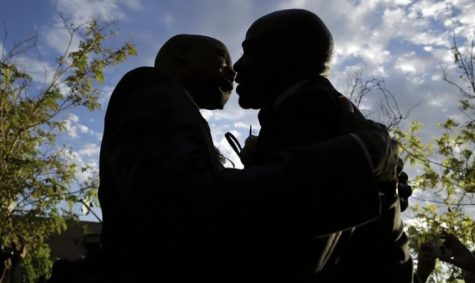 YeVonne Allen, a program director at Truckee Meadows Community College, spoke to USA today about how long the process has been.
"Nevada was one of the few states in 2000 that voted to make marriage in its constitution between a man and a woman. Fast forward to the twenty-teens and people realized how bad it was to have that in our constitution."
She said the 2015 decision by the U.S. Supreme Court made some activists complacent, but "we still wanted those words taken out of the constitution. It was very important to get those words changed to say any two people."
The head of Silver State Equality, Andre Wade, stated "It's the fix we need to make here. We have discriminatory language in the constitution, and we need to take it out. We know Nevadans value equality, and we want our constitution to mirror that."
About the Writer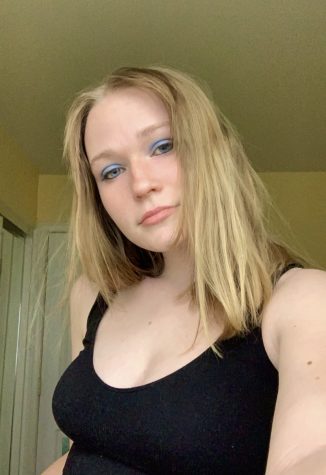 Violet Flanagan, Features Editor
Violet is a junior at Shadow Ridge High School. She likes to read, play guitar, and learn new things. She also enjoys history, music, and funny people....