Jewelry 'n Art by Kayla Alia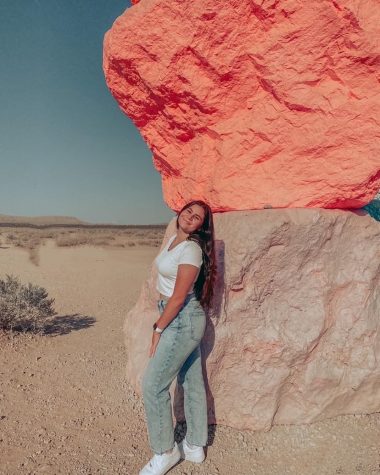 Beginning in June of this year, senior Kayla Alia has been hand-making jewelry and other artsy crafts and selling them on Etsy. Starting off as something fun, Alia has now found a creative way to make some money and profit off of her amazing artistic talents. She has been busy between school and other responsibilities making the products, selling and shipping them, and managing her Etsy shop and Instagram account.
Alia's Etsy shop has a wide variety of products including bracelets, earrings, necklaces, jewelry boxes, different types of keychains, and art. Her products are relatively inexpensive, her most expensive item being the jewelry boxes at $12. Not only that, but Alia offers free shipping.
"My favorite things to make are the jewelry boxes or the Mickey keychains. My most popular product would have to be the custom keychains," Alia says.
To make her products, Alia uses materials like resin, glitter, stickers, and other similar things. Because a lot of Alia's products can be customized, she also uses photos that her customers want. Designs for different products like earrings and jewelry boxes can vary from rectangles to hearts to butterflies and can come in different colors.
"I decided to try selling my crafts out because I had so much fun making them, so I wanted to spread the happiness with everyone else. It honestly is a struggle to manage it with school, Student Council, the Polynesian Club, and playing volleyball, but I figure it out," Alia explains.
Along with making the products, Alia also faces the challenge of getting her business out there. Customers can sometimes be hard to come by, especially since it's done mostly virtually and spreading the news during school isn't a huge option right now.
Alia shares, "I still haven't had many customers, and it's hard, but I'm being patient and working hard to hopefully get more customers. I tell all my family and friends about it and hope they share it with theirs!"
Alia's Etsy shop can be found here or is also available in the bio of her Instagram page @jewelrynartbyka. People can buy and review the products there. Her Instagram page features pictures of her new products, customers who have bought her products, and news concerning deals coming up. This account's direct messages are also open for orders or questions.
A Cyber Sale will be active from November 21 to December 2. Customers will be able to get 20% off the entire sale.