Covid Foils Reopening Vote
This past Thursday,  November 12th, 2020, the CCSD Board of School Trustees met to discuss going back to school via the Plan to Transition to the Hybrid Instructional Model, although ultimately no decision was made. 
Due to Governor Sisolak's "Stay Home 2.0" order two days prior on the 10th, Clark County officials have postponed the vote for in-person school to a later date. This order and the accompanying rise in COVID-19 cases have also generated uncertainty with the proposal itself, with trustees unsure if opening schools just after a self-isolation advisement aligns with health standards. 
"The elephant in the room, there are several elephants, but it is simply that I don't think this model is doable as it is right now," Trustee Linda Cavazos said.
Trustees also addressed the mental and academic distress placed upon students in distant learning.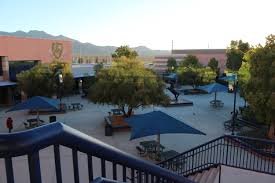 Dr. Jesus Jara, CCSD Superintendent, said, "We are in the midst of a mental health, health crisis, and an academic crisis that will have lasting implications for decades to come."
To address the ongoing issues, the Plan to Transition to the Hybrid Instructional Model was laid out and reviewed. Parents and students are urged to fill out this survey, where the district will gauge input and place students into cohorts according to preference. 
Cohorts A and B will attend two days of face-to-face instruction and three days of distance, whereas Cohort C will continue full-time distance education if selected.
But how will this play out?
The timeline starts before students return to the school buildings, with staff ceasing telecommunications in their workplace to report to their usual locations with proper guidelines followed by the projected date of December 1st. During this time, there is also a possibility that some schools will be able to permit small groups of voluntary students on campus for emotional and academic support and interventions as well as campus orientations likely for students new to their physical campuses. 
By an optimistic January 4th, the proposed hybrid instruction will then begin. Masks, social distancing, hygienic practices, and good judgment will be asked of all students and staff to keep schools safe and functioning when this point is reached. 
However, as a vote was not taken, students are left to wonder if this all will ever happen, and weighing if it should.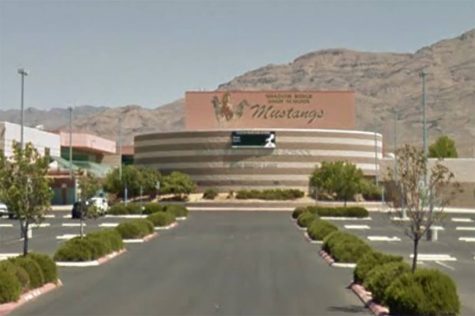 Senior student Mario Vasquez sees no need to go back because of COVID-19 cases and claims, "Students are anxious to go back solely for socialization. They don't see how serious of a matter this pandemic is." He goes on to admit that, "Though it is hard to get an understanding of my classes and homework. I feel like I'm not actually learning since the teachers can't do much to help me or other students. But if we do go back, I think it's a risky game to play–cases could increase and students might not take restrictions seriously."
Vasquez also went on to say that students should make the most of their Internet resources at this time, reaching out to teachers and other students for help to the best of their abilities and wait for life to return to normal.
While students, teachers, parents, and officials face this issue head-on, the Plan to Transition to the Hybrid Instructional Model document can be found here with in-depth explanations and further information.