Kelci Riggs is a senior who became part of the Shadow Ridge Class of 2024 this school year. With her kind heart and bubbly personality, Riggs has high hopes for the future and hopes to skate through her life with pride. 
At five years old, the journey of ice skating for Riggs began. 
"I started skating when I was five after my mom put me in," Riggs said. "I had multiple coaches all for different things and at the time, it was my everything." 
In the beginning, Riggs's ultimate dream was to be in the Olympics and that is what mattered most to her but sometimes, goals change.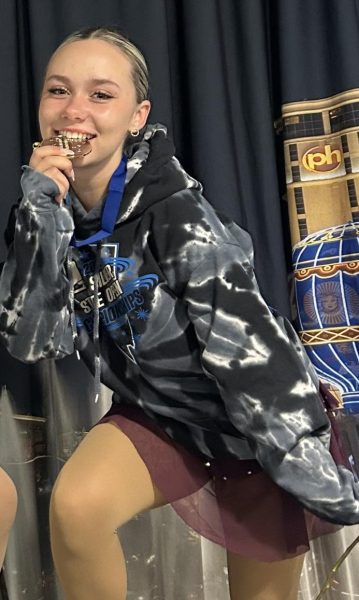 "I wanted to be in the Olympics and I was set on it until an injury I had when I was 13. I ended up losing that dream and fell out of love with ice skating. I stopped skating for nine months because of how much I resented it afterward for being so stressful," Riggs stated. "Eventually, when I was ready again, I decided to go back onto the ice and I ended up falling in love all over again. I realized I may not go to the Olympics but I can surely try to get onto another passion, Disney on Ice." 
She hopes to be the bubbly and bright characters on Disney on Ice because they are good people who can teach kids good things. 
"I can't really play some characters due to the height regulations but I can still play some great people like Anna, Olaf, Rapunzel, and Snow White," Riggs stated. "They are exciting and loving characters that are also good role models for society and can inspire younger kids." 
Riggs may not be starring in Disney on Ice at the current moment, but she is still a pro skater who can be found shoveling ice during some of the Las Vegas Golden Knights Hockey games. Riggs can also be found as a coach for those who want to learn how to ice skate. 
Kelci Riggs
If it wasn't for her support system, Riggs wouldn't be where she is today.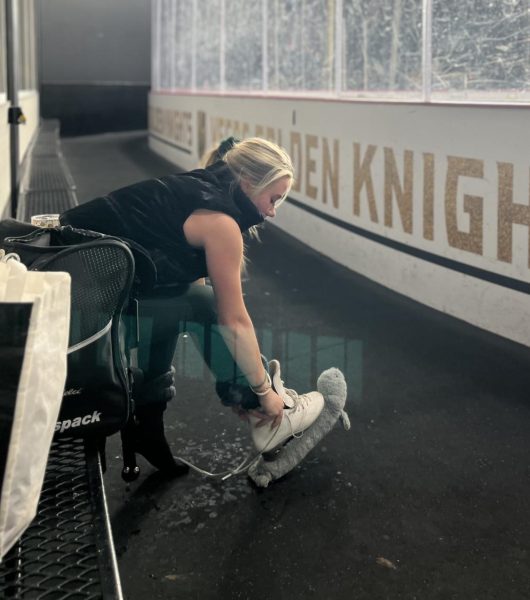 "I was inspired by Gracie Gold when I was younger. She is an American ice skater who made it to the Olympics and earned a bronze medal for her routine," Riggs said. "However, if it weren't for my mom or my coaches helping me improve, I probably would have never gone back." 
When not on the ice and just living life, Riggs loves creating and making things. She loves Halloween and Christmas with all of the fun decorations and the switch from fall to winter couldn't have been more exciting. Sipping on Dutch Bros drinks and skating through life and on the ice, Riggs can't wait for her future, where she could be in with the big leagues on Disney in hopes she'll one day become a big league too.