All around the United States, teachers have been protesting for a higher raise in pay. One of Shadow Ridge's history teachers and art teachers participated in this protest toward the beginning of the year. 
Fellow 10th grade history teacher, Sarah Marlott loves teaching and wants to continue having great years all around. 
Every year is a new year, a fresh start as they say. There are always new students that I get to know, new lesson plans, and more. Nothing is ever boring.
— Sarah Marlott
"I have always loved school. I love history very much, so it just made sense to spend my day in school talking about history," Marlott stated. 
Marlott has been teaching for 24 years now with only eight years here at the Ridge. 
After all of the protesting is over, she hopes for a positive environment for all teachers. 
"I hope teachers are respected afterward. We are all educated professionals who are doing our best day after day to help our students succeed," Marlott said. "But we are still human at the end of the day. We want to be respected just as much as any other professional." 
Christina Mazzone-Jackson is a new art teacher at Shadow Ridge and has been teaching for 23 years at CCSD.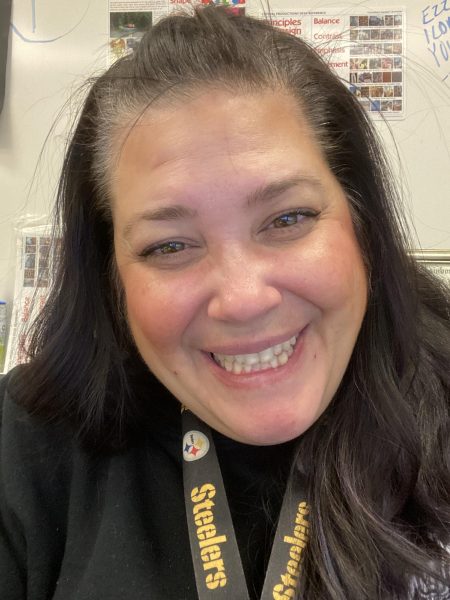 "Being a teacher allows me to do what I love. To introduce new art and mediums that are important to me and to the young minds who are filled with curiosity," Mazzone-Jackson stated. "I also love getting to know my students and watching them grow as artists and as people."
After getting the opportunity to switch to high school education full-time, Mazzone-Jackson knew it was time to leave her middle school days behind. 
"The switch to high school has been just what I needed in my career. I have always known that I wanted to teach at high school eventually," Mazzone-Jackson said. "So when this position opened up, I knew it was time. It was a different atmosphere from what I am used to but overall I am happy with my choice."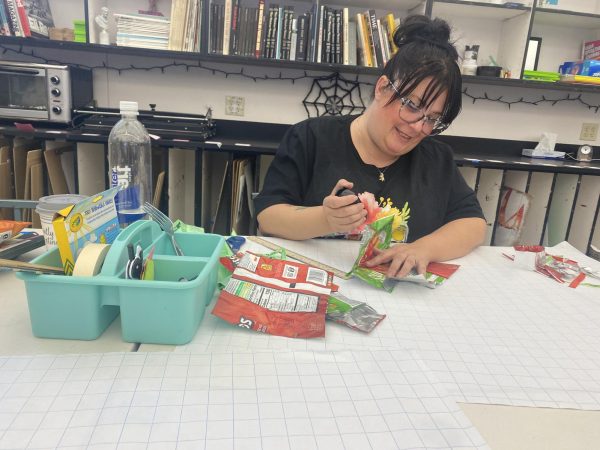 When all is over, Mazzone-Jackson hopes to accomplish the higher pay. 
"I want teachers to be paid what they deserve and for what their work truly is worth," Mazzone-Jackson stated. 
These two teachers have come a long way since they started teaching and hope for a better future for themselves and other teachers who are struggling like they are. They are both hard workers and kind people overall. Teachers are a major part of many lives. If it weren't for them, there wouldn't be doctors, scientists, and many other people who are important to day-to-day lives. A higher rise in pay means better education for everyone including teachers and students alike.