Halloween is often labeled as the highlight of October, with haunted houses, unique costumes, and trick-or-treating, many people prepare all month for the special day. 
Junior Isabella Zane says, "I love October solely because the whole month is based around Halloween. All the spooky decorations are so fun and I love dressing up."
Las Vegas has a lot of haunted houses all around the valley and the theater program at Shadow even hosted their own haunted house back in 2021. A popular haunted destination is Zak Bagans' Haunted Museum in the Arts District.  A lot of houses in the North Las Vegas area also host their own haunted houses and allow guests to go in for free. 
Junior Ashley Cottino explains, "Personally I don't like to dress up for Halloween, but haunted houses are always fun. Going to haunted houses with my friends is always fun. We like to try to keep a straight face as we go through it."
Are you dressing up for Halloween this year?
Sorry, there was an error loading this poll.
Many Mustangs dress up for Halloween and some even wear their costumes at school. Some popular costumes this year include The Little Mermaid, Barbie, Mario characters, Ahsoka, Oppenheimer, and several more. A lot of popular movies came out this year, so it was predicted that costumes would be based off of them. Other popular costumes that are trending on TikTok are the Statue of Liberty and a tourist, Ratatouille (chef and a rat), Avatar, and Disney Princesses.
This year, junior Angie Bollicino is dressing up as Belle, the Disney Princess. 
"I want to be Belle this year because the costume will be super cute and easy. I think that dressing up as Belle is perfect because my hair is similar to hers."
Pumpkin patches and carving pumpkins is another fun activity that people participate in for the month of October. On social media like TikTok, carving pumpkins becomes a trend each year as people show off their unique skills.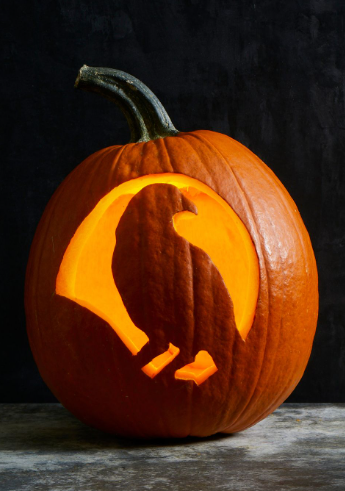 Besides haunted houses, costumes, and pumpkins, trick or treating is the biggest event that Halloween is based around. Around 6 pm every year, thousands of families in Las Vegas enjoy going house to house for candy. It is important to know the hazards that come with this activity to ensure safety each year. 
The FDA explains, "Inspect commercially wrapped treats for signs of tampering, such as an unusual appearance or discoloration, tiny pinholes, or tears in wrappers. Throw away anything that looks suspicious."
They also warn parents  about food allergies and choking hazards. Even though a lot of teens go trick or treating by themselves, candy safety is still important. Candy poisoning happens every year on Halloween, by inspecting candy before indulging, accidents can be avoided. 
Zane continues, "Halloween is fun, being safe is the most important part of the night."