With football season wrapping up, and basketball nearly underway, one group who sticks around for both is the Shadow Ridge Cheer Team. Senior Paige Martinez has been a member of the varsity team for most of her high school career.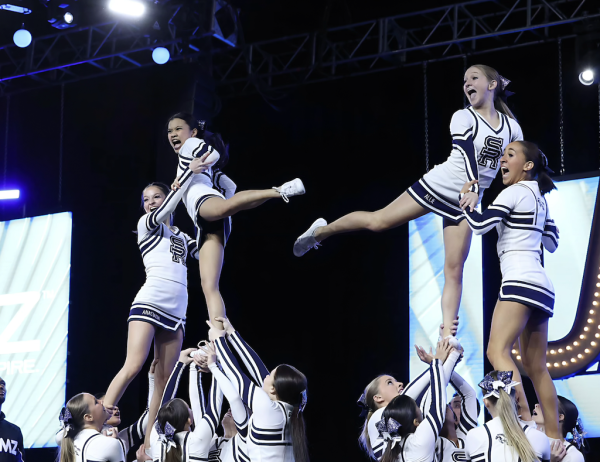 "I've been on the Shadow varsity team since sophomore year, unfortunately, I couldn't cheer freshman year because that was the Covid year," Martinez said.
While her high school cheer career has taken place over the last three years for Martinez, cheer has been a part of her life for much longer than that. 
"I've been cheering since I was 11, so for roughly 7 years or so," Martinez said.
Throughout the years of cheer, Martinez has developed lots of achievements with her team to look back on. 
"My favorite memory is hitting zero on day one of Jamz junior year," says Martinez. "Hitting zero is when a routine has no deductions, so that means we had an essentially perfect routine"
While many memories have been created through achievements, many have also been created through the simplicity of being on a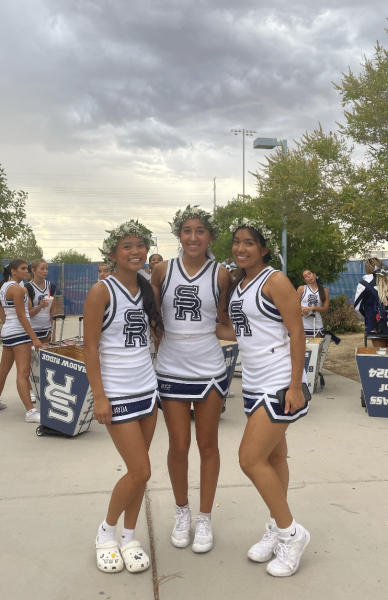 team.
 "I love cheer because it helps me stay involved in school events and because the season is so long our team becomes more of a family," says Martinez. 
While a big part of cheer is competition season, the part everyone generally recognizes is their amazing sideline spirit all football season long. Martinez loves her sideline experience and has developed a favorite cheer over the years. 
"My favorite cheer is knock em' down roll em' around, I just like it because it's fun to do, and is very catchy," Martinez said. 
However sideline might be a fan favorite, competition season is right around the corner for Mustang cheer. 
"Our biggest competition is USA nationals. I am excited because we get to go to Disneyland and it's fun traveling and rooming with our team, we make lots of great memories, and have a great time every year," says Martinez.
Martinez's many years of hard work, dedication, and experience within Shadow Ridge Cheer, she has lots of amazing advice to give. 
"My advice would be to commit yourself to everything you do whether it's games or competitions as a whole or even throwing skills, it will benefit you so much in the long run," says, Martinez.