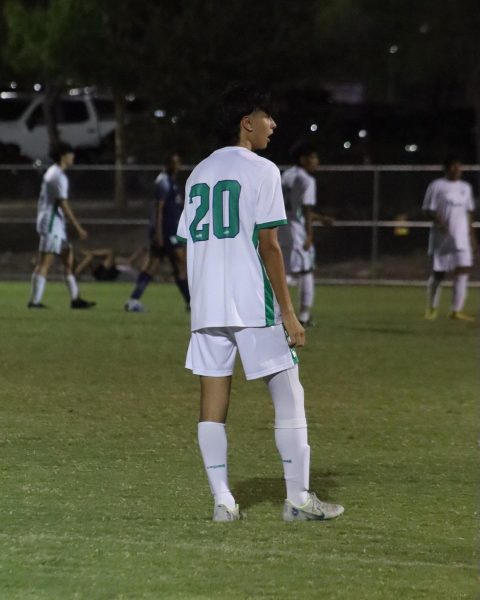 Shadow Ridge Men's Soccer has struck some success this year with their season scoring 30 goals on the season and counting. Second on the team for goals, and third in assists is Senior Raif Sablan who has proven to be a vital asset to Mustang Soccer.  
Sablan is not one to back down from a personal challenge and sets difficult goals with plans to do nothing shy but crush them. 
"My goals are to reach ten goals and ten assists," says Sablan. "I am at five goals and four assists as of right now so if I stay focused and keep playing how I am playing I can achieve my goal."
Mustang Soccer is an amazing program that players love to represent. 
Don't take things too seriously and don't put too much pressure on yourself. It's important to focus and be disciplined but also enjoy the game you play.
— Raif Sablan
 Sablan says, "I get to represent my school as an athlete and play soccer with my friends."
While Sablan has posed success to Shadow Ridge Soccer, his successes took ample time to come by. "I started soccer at four years old which means I've been playing for thirteen years," Sablan says.
Sablan's impressive longevity was not an independent decision. Sablan found soccer and it was love at first step. 
"Originally, the pastor at my old church, who my mom and dad were friends with, told my mom that he coached a youth soccer team," Sablan says. "They needed players for the upcoming season so my mom asked if I would like to participate. Since I was only four years old I had nothing else to do so I went out to my first practice and have loved soccer ever since."
Thanks to Sablan's love for soccer from a young age, Shadow Ridge soccer was able to use his years of experience to score their first goal of the season becoming a memorable moment for Mustang Soccer.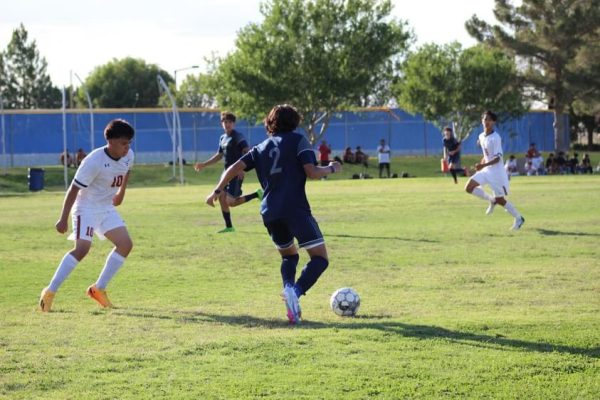 Sablan says, "My favorite memory is when I scored my first goal for the team"
Sadly, Shadow Ridge Soccer can't benefit from Sablan's incredible skill, and optimistic mindset forever. Post high school Sablan intends to keep his soccer career going. 
"I want to play college soccer and also get a degree in architectural engineering," Sablan says.