A Surprising Positive to Online Learning
Earlier this month, a group of Shadow Ridge students was able to take a vacation to Mexico while continuing to do online learning. This opportunity wouldn't have been made possible without the COVID situation, and it provided a chance for the students to take a break from the stress of COVID and take a minute to relax. 
"We went November 2-5. We took the time off like we normally would for in-person school. With online assignments, we were able to access some assignments wherever Wi-Fi was," says Carter Leavitt, senior.
Due to the current COVID problem that's been going on for nearly nine months now, being able to travel and to where has been a problem many people have been trying to solve. Traveling during this time is risky, and could have some staying in a foreign country for months on end, as many people around the world are still doing. With lockdowns being lifted and put into place over and over again, being stuck in the same place is what many people have had to do to try to curb the spread of the virus. But for these students, they didn't let COVID stop them from making the most of online learning.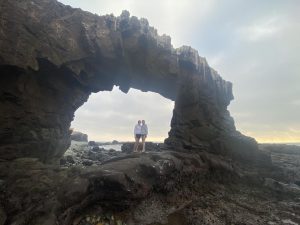 "I gained new experiences going to a new country as well as being able to learn in school," says Samantha Monson, senior.
Being able to visit new countries and try new things helps people learn about cultures different from their own and customs unique to that country. According to The Yale Tribune, "… travelers who take 3-days off for a vacation agree to feeling more relaxed, less worried and in a better mood for weeks after their excursion has ended." So taking this opportunity to travel while online learning is still occurring would be a wise choice for anyone looking to get away from quarantine without actually 'getting away.'
"As freeing as online school has been, I would much rather be doing school in person," states Leavitt.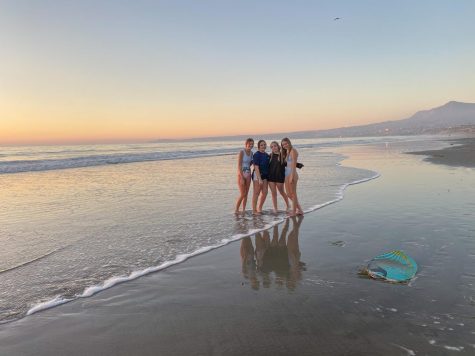 Leavitt isn't the only one who wishes physical school was back in session. Many students this year have voiced that they want physical school to be back in session, but understand why they have to continue to maintain distance. This dilemma has plagued students from every grade, but students have had to be patient while CCSD and the school board make decisions going into the new year. With problems like depression and suicide on the rise among teens, taking a much-needed trip to a new place may be just what someone needs.
"I would recommend this experience to everyone else because we can literally do school from anywhere with a Wi-Fi connection this year, so we might as well make the most of it and go to as many places as possible," states Monson.