With a new year comes new people around Shadow Ridge. Wishing a warm welcome to the Mustang family, new assistant principal Leslie Wright joins the amazing Shadow Ridge administration crew. 
Wright is nothing short of experienced and has held many positions over the years. 
"In my career, I have previously held the positions of: English teacher, Stuco Adviser, Journalism Adviser, Yearbook Adviser, Learning Strategist, Creative Writing teacher,  Video Production teacher, and Middle School Assistant Principal," says Wright. 
Adding to the list of skills Wright has acquired over the years she plays a large role in things going smoothly around The Ridge. Wright will be holding several more responsibilities to help the student body. 
Wright says, "Here at Shadow I will be in charge of Testing, LOU-ROS discipline, and New Teacher Mentoring."
On top of her responsibilities at Shadow, Wright hopes to make a positive impact on the students at school.
"I hope to bring my love of building community and making people feel like they belong to Shadow Ridge," Wright shares. 
Not only does Wright have many years of experience under her belt, she also has proven dedication through her many years of schooling to achieve her position. 
"I got my education at The University of North Texas in English, as well as Regis University where I got a Masters of Secondary Education and Nova Southeastern University where I got a Masters of School Administration," says Wright.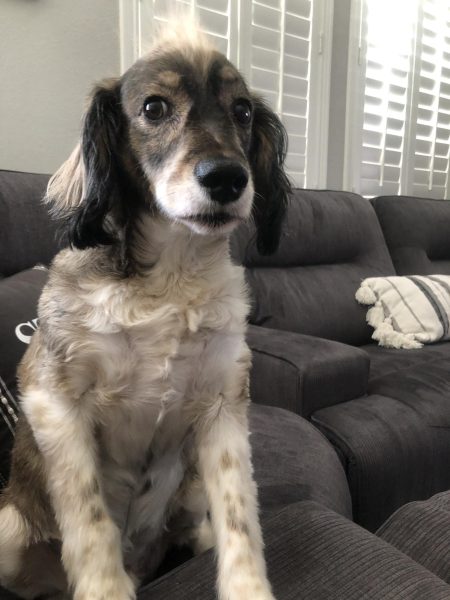 When Wright is not at school shaping the youth, she enjoys participating in several activities. 
Wright says, "In my free time I love to travel with my family, as well as research genealogy."
When Wright is at home, she enjoys loving company from her furry friend Maxx. 
"My dog Maxx is my child," says Wright. "He's 9. He's my cocker spaniel-beagle mix. I got him from one of my students when he was a puppy."
After many years holding many positions, Wright made the right decision to return to working in a high school environment. 
"I wanted to return to high school and have always loved Shadow Ridge. I'm excited to be here and so happy to be part of this amazing school community," Wright shares. 
"
Ms. Leslie Wright is a truly exceptional coworker who consistently brings a positive and enthusiastic energy to Shadow. Her dedication is inspiring, and her willingness to go the extra mile to help students and staff showcases her strong work ethic.
— Missy Shipp