Veterans Day Observed by Shadow Ridge High School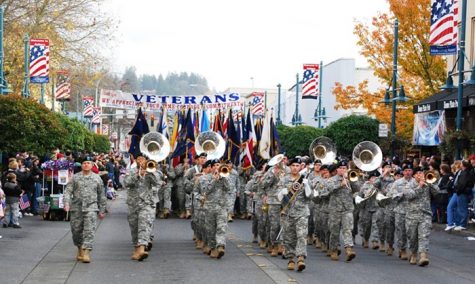 On November 11th, the United States honors its military veterans who have served in the United States Armed Forces. Freedom, sacrifice, and honor for those who served in the military is what this day means to the friends and family of any person who has served. This specific day is chosen because it is the anniversary of the signing of the Armistice with Germany, which ended World War I. This went into effect on the 11th month, on the 11th day, in the 11th hour. Many teachers at Shadow Ridge have fought long and hard for the United States and they want to inspire more kids to go out and fight for what they want too.
One of Shadow's teachers, David Pohl, served for 25 years and his highest rank was Master Sergeant. He was offered a full academic scholarship for college but declined it to join the Air Force specifically to travel the world. They guaranteed him a job as a linguist halfway through his senior year in high school. 
MSgt. Pohl has been stationed in numerous bases around the world. In the United States, he was stationed at the GoodFellow AFB in Texas and the Defense Threat Reduction Agency in Magna, Utah. Overseas he was stationed in England, Iraq, Turkey, and both Berlin and Frankfurt Germany. During the 25 years he served, MSgt. Pohl has had many jobs and they were all Russian related. Over the years, he worked as a Cryptologic Linguist, Interpreter/Translator, an Instructor, and a Debriefer/Interrogator.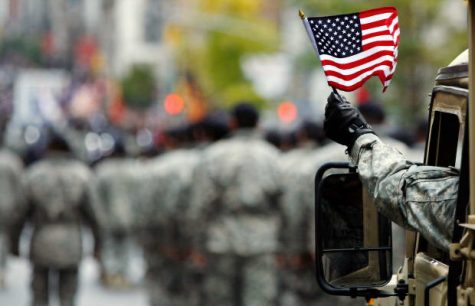 Stationed in Berlin, Germany when the "Berlin Wall" fell (November 9, 1989), MSgt. Pohl stated, "It was a very exciting time living through that historical moment and welcoming the East Germans to the free West. And even against orders, many of us immediately ran to 'Checkpoint Charlie' the night it opened up to personally greet the East Germans by either shaking hands of those walking through or by pounding on their cars as they drove through the checkpoint."
Also, MSgt. Pohl says that "While stationed in Iraq (2004) after the US invasion, I wrote over 60 reports which contributed to the final 300 page report (nicknamed the Duelfer Report) on Iraq's WMDs (weapons of mass destruction)." 
Andrew Hunt has been at Shadow for 7 years where he has worked with AFJROTC. He has served in the AirForce for 26 years and earned the highest rank of Master Sergeant. His father joined the AirForce and that encouraged him to want to follow in his father's footsteps. He has been stationed in Turkey, Holland, Colorado, England, and Texas where his job was Personnel or Human Resources. MSgt. Hunt states, "My proudest moment in the Military was making a difference in so many people's lives."
The community at Shadow Ridge celebrates and honors its Veterans on this day to show appreciation for their sacrifices and patriotism for America and the common good.