Senior Spotlight: Myles Jones
Some people's dream is to be up on the stage performing in front of a bunch of people. For senior Myles Jones, it wasn't always like that, but now he loves it, and even wants to do it for a profession!
"It was purely by mistake," he says. "In middle school I was put into the theatre class unwillingly because I was new to the school, and I grew to love acting and so I kept doing it and followed through with it throughout high school."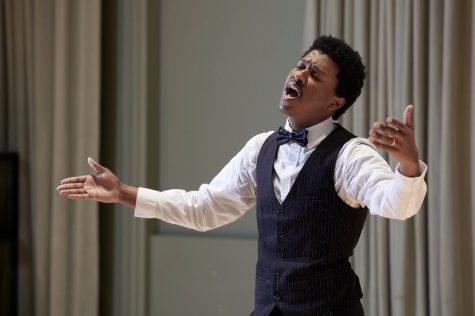 While acting, Jones has found an outlet to let his feelings out. He has been able to go someplace and be someone different.
"I love the community," he says. "My favorite thing about what I do in the community is how I get to view this other person's life. I get to be in their world and have their problems, while putting mine aside for that moment."
Jones went to the Smith Center for the Jimmy Awards earlier in May. He was chosen by the Smith Center themselves, and he really enjoyed it!
"
Audition! A lot of people are scared to audition in front of producers and whatnot, but in the end it's so worth it. If you see a sign up sheet, SIGN UP!!
— Myles Jones
Jones exclaimed, "I love it, I had a lot of fun! I was extremely nervous but then I got the hang of it. At first tho going on it was like the hunger games, because you come in with a male and a female from your district, and you are competing for this title. All the people there were really nice and welcoming. It's nice to work in a professional theatre."
Being in the Smith Center, Jones found new friends and even got closer to old ones. While he was there it was stressful, but he enjoyed doing it!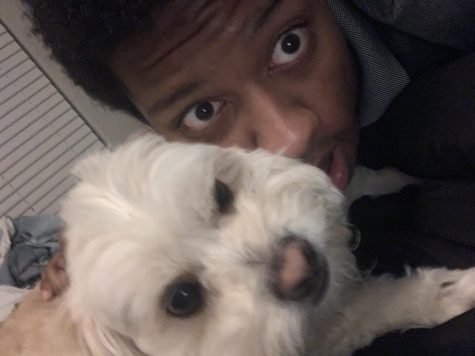 "We had to learn choreography in a day, an opening AND a closing number," he stresses. "We also had to learn the songs. We had to audition as well. They take our points we got from our in-school performance and then they add our points we get from our audition performance and that's how we get the score we get. That chooses if we get a solo or not. It was very fun, I got to perform the Tango from the Addams family, and then of course, the opening and closing performance. It was very exciting."
Senior Josie Gordon went to the Smith Center with Jones, but they've known each other for years.
"My favorite memory with Myles is when we would eat snacks at a safekey in elementary school!"