Senior Spotlight: Josie Gordon
Some people were made to be on stage. Senior Josie Gordon is one of those people. In all 4 years of highschool, she has been in chamber choir.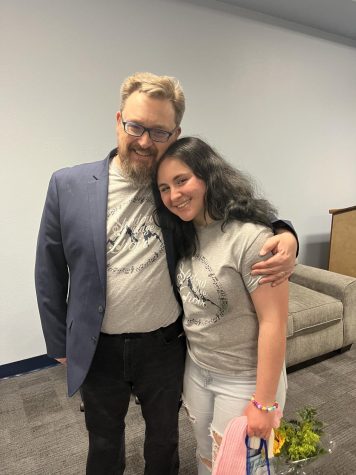 "Chamber choir, as always, was a great experience where like minded people were able to make music and have fun with it. I made such amazing friends and it helps me keep in touch with my older ones as well!"
Gordon has been a musician for as long as she can remember. She has never stopped trying her absolute hardest. She always gives advice to others, and helps them get better as well!
"Don't ever stop trying to improve yourself as a musician! You may think you're good, but there's always something new to learn and grow"
Earlier in May, Gordon was handpicked by the Smith Center to perform there. She had a lot of fun, and was super excited to perform.
"Performing at the Smith Center was an awesome and great experience! I am so happy to have had the opportunity."
At the Smith Center, a male and a female are picked to go and compete for the chance to go to New York.
"My friend, Myles Jones, and I mainly stuck together, but we definitely branched out of our own shells. It was really fun and we bonded and got closer over this experience. I wouldn't have picked anybody else to share this experience with."
While at the Smith Center, Gordon got a lot closer with her old friend, senior Myles Jones.
Jones says "I love Josie! Josie is extremely nice and uplifting and she's always trying to get better. She's amazing to work with. She always gives advice and tells me what I should work on and what I do perfectly! She always asks to return the favor and she's just so amazing."
Gordons Minnie, Sophomore Lucas Halvorson, has also grown extremely close to Gordon. After playing Pugsley and Wednesday together in the Addams Family play, they've created a bond like no other. He looks up to Gordon and loves everything about her.
Halvorson says "I love literally everything. She's so talented and skilled and she's worked hard to be that way. She's just so persistent and has been so successful with her ambitions. From being the alto section leader in the honor choir to being Wednesday in The Addams Family she's just so inspirational and I love her so much."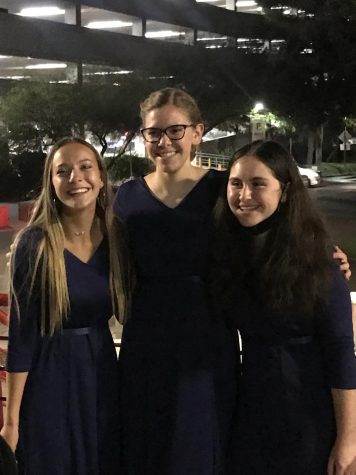 Halvorson sees Gordon as a huge inspiration and wants to follow her lead.
"If you want to be anything like Josie, I would say to follow it and work hard," he says "Josie has put so much work into what she's doing, and if you believe you can do as much as she does then I'd say go for it. She does so much and it's amazing how she's still able to do school on top of it. In all honesty, if you don't think you can do all of that, try and find something else to do. You might go insane if you try to accomplish the same stuff Josie does."
Being in the Addams family play, they've made amazing memories together.
"One of my favorite memories with Josie is rehearsals before we opened Addams Family," Halvorson says. "She always made them so much more enjoyable by just being there. She was able to make the rehearsal space so much brighter with just her energy. She was also always someone I could rely on to help with music. She's just so awesome and amazing to be around."