Running for the Gold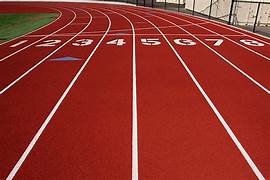 On Saturday May 14, Many of Shadow Ridge's best track runners competed in the Regionals Track Meet. Shadow Ridge is part of the 4A Mountain Region. The Region has 12 schools who all have runners trying to make it into the top 4 spots for each event. Then each one of these 4 runners will move onto the state meet. At state they will go up against 4 more runners from the 4A Desert Region. After that there can only be one winner in each event. The only exception to this are the relay teams from which all 4 runners can move on through each stage.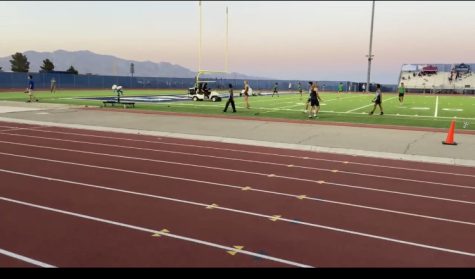 Senior Ethan Hughes says, "It was really stressful the night before my race because I didn't know if I would make it or not."
At the meet Shadow Ridge boys took 1st place, beating the next school by 187 points. The event they got the most points  from was the pole vault with 29. Shadow Ridge girls took 1st place as well, beating the next school by 33.5 points. The event they got the most points from was the 800 with 29. 
Sophomore Carson Wetzel says, "It was amazing seeing how all of the boys worked together in the meet. We were able to have so many people get in the top 4 and are looking pretty good for the state."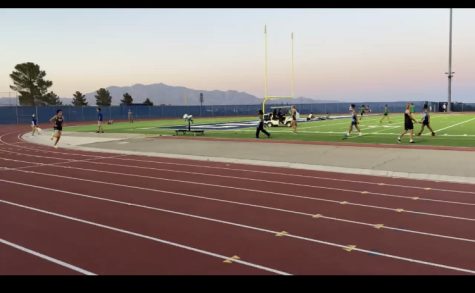 State is on Friday May 19th and Saturday May 20th. Here both of Shadow Ridge's teams will be rivaled by two schools from the desert division. The boys will be the most competitive with Desert Oasis, who won the Dessert Division. The girls will have a good match up against Palo Verde who slaughtered the next school in the Dessert Division by 140 points. 
This will be the second year in a row for both teams that they won Regionals, but last year both teams took second at state.
Senior Ryan Stevens says, "I really want to win state this year. I have done this sport all 4 years and it would make me so happy if I could win state my last year." 
While it is looking very promising for the boys given, they got 100 more points than Dessert Oasis did at regionals; anything can happen. For the girls it will be harder. Palo Verde is regarded as one of the best teams in the state. Despite that fact the Shadow Ridge team is not far behind and has a chance to beat them at state.