Giving Back: 4 Corners Food Drive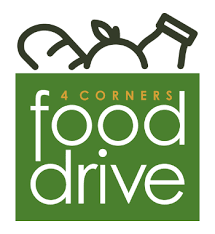 Students looking to give back to the community, search no further—local radio station Mix 94.1 is hosting the annual Four Corners food drive!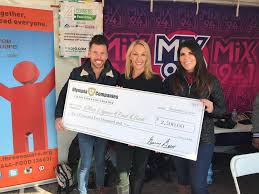 To benefit Three Square Food Bank, all 44 Albertson and Vons locations will be collecting food donations across the valley. These items should be non-perishable, and the donation bins will be found near the cash registers at each shopping site. Monetary donations can also be made directly online.
Enough money to provide 611,148 meals to individuals in Las Vegas was raised just last month. With over 400,000 people in need of this assistance, food, money, and time are valuable efforts to fight against hunger.
Brian Burton, President and CEO of Three Square Food Bank implores that with the difficult course of COVID-19 and the harsh upcoming winter season, "generosity will ensure families receive nutritious food when they need it most."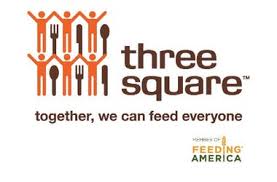 While this started on November 2nd, the food drive will be going strong throughout the entire month, ending on the 30th.
Senior student Alexa Medel-Karnatowski is stepping right up to the plate and plans to donate as soon as possible. "Food drives are everything; it's knowing that I'm potentially impacting someone's life, providing them with a necessity for survival, that really drives me to want to help," she said.
"It's a thoughtful gift that helps disadvantaged people in a time of crisis during the season of giving," Raine Ravelo, another 12th grader, stated.
Volunteer opportunities also remain open year-round, where students and families can register to take part in activities like sorting and packing food to later distribute to Las Vegas residents in less fortunate situations. However, for those unable, just as mighty a contribution can be made on a quick grocery run.
A list of non-perishable food items that food drives are most in need of is as follows, provided by the Three Square website:
Canned items, including meat, tuna, ham, salmon, stew, chili, Spam, peanut butter, soups, beans, fruits, and vegetables

Carbohydrates such as boxed cereal, oatmeal, flour, instant mashed potatoes, macaroni and cheese, rice
Keeping in mind varying health and allergy circumstances,        
Soy, almond, and rice milk

Gluten-free canned/boxed soups, rice pasta, gluten-free mac and cheese, rice cereal

Alternative nut kinds of butter (almond, sunflower, cashew, and walnut)
Further information can be found here for the Four Corners annual food drive and its sponsors, here for online donations, here for volunteer information, and here for a helpful guide on donating.