Nikki Turner CAA Certification
Here at Shadow Ridge, a Mustangs mission is to succeed and excel. This is true for Shadow's administration as well. For athletic director Nikki Turner, this shows through her dedication to the position. Recently she was recognized with the CAA certification which is quite an achievement. 
Turner says, "CAA stands for Certified Athletic Administrator. This certification shows that I obtained the highest level of knowledge and expertise in the field of interscholastic athletic administration. I had to provide evidence by providing the NIAAA documentation of my educational background, experience, and professional contributions, as well as complete a comprehensive written examination." 
This was no easy achievement as very limited people can say they've received it showing Turner's dedication to be among the best.  
Turner says, "This certification looks really good to the NIAAA (National Interscholastic Athletic Administrators Association) and the NADA (Nevada Athletic Directors Association). There are only 25 athletic administrators/directors who hold this certification in the state of Nevada."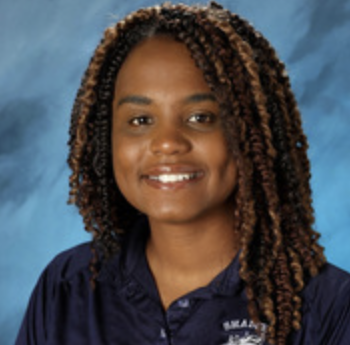 These certifications aren't just handed out to anyone, many hours of training and proving that one is worthy go into being deemed with such a high accolade. 
"I had to take 5 classes that were given through the NIAAA and then I had to apply. In the application I had to explain my educational background, experience, professional leadership opportunities that I took in athletics and take a 100 question test that references those NIAAA classes and experiences that I have had as an athletic director." 
While Turner may be extremely cool and super awesome, she remains humble about how special she truly is. 
"It is strange to me because I tend to be a bit shy and don't want to draw any attention, but I am honored and humbled by everyone's support," Turner says.  
Professionally, this award does Turner so much good. Not only does it solidify her high standard, it also sets her up for future job opportunities and makes her resume just that much more impressive. 
​​"The certification lands puts me in an elite group in the state of Nevada. I get to put some extra letters at the end of my title and a special certificate. Professionally it looks great on my resume; especially if I plan on becoming an athletic administrator in the future," Turner says. 
From bowling coach, to athletic director, Turner is the best there is. Congratulations to Turner on all the greatness she has achieved. 
Are you going to run to Ms. Turner's office to congratulate her?
Sorry, there was an error loading this poll.