The Oakland A´s Coming to Vegas: Where Will They Play?
The Oakland A´s are officially coming to Las Vegas. The Oakland A's owner John J. Fisher has bought land at Dean Martin Drive and Tropicana Avenue on the strip. The A's won't be playing in the stadium until 2027 but until the stadium is ready they will be playing at the Las Vegas Ballpark which is where the Triple A Aviators play. Students who are big fans of baseball are very excited that the A´s are arriving earlier than expected for the 2025 season.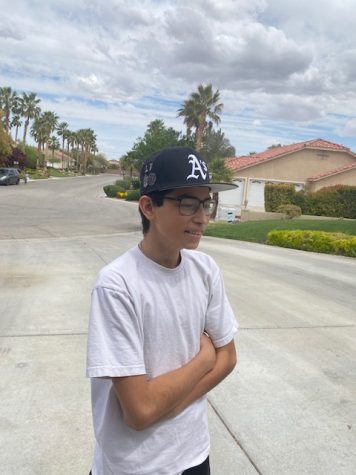 Freshman Skyler Fife, says, ¨I am very excited for this, I am a big fan of the blue jays and when they come to Vegas, I will definitely watch. I also think it's good for the A´s organization because the Oakland A´s usual attendance won't even be able to fill a three quarters of the Las Vegas Ballpark and it only has a capacity of 10,000 seats but I think way more people will come when they move to Vegas.¨
One major problem is the A's attendance is so low.  According to athletic.com, The A´s are averaging under 10,000 people per game with a stadium that holds 56,000 people. The A´s coming to Vegas will definitely attract more viewers.
Sophomore, Drew Torres, states, ¨I'm definitely going to go although I'm not really an A's fan but I'm definitely going to at least a couple of times. One problem might be that the tickets are sold out because the stadium has a small capacity and lots of other people are going to come to watch their team play the A´s.¨
"
"It will be so nice to have A professional team in my hometown."
— Drew Torres
Since the Aviators have a small amount of seats, especially for an MLB team, people are going to want to go because fans want to see professional baseball in Las Vegas. The trick for getting seats is to get them as early as possible for teams that are popular just to ensure that people can get seats and watch their team play.
Sophomore, Dominic Jimenez says, "I will be watching the A's game no doubt, though the tickets will probably be pretty expensive and the weather will be very hot in the summer because there is no dome on the Las Vegas Ballpark."
According to 8NewsNow.com, the new stadium will either have a dome or a retractable dome to control climate because Las Vegas can easily get over 100 degrees Fahrenheit over the summer. For the next couple of years, people are going to have to sit out in that weather since the field doesn't have a dome.